The Beauty Secrets Of The Stars: Colored Contact Lenses
Have you ever wanted your light eyes to complement your black dress for a date night? Have you ever wanted to turn your dark eyes a beautiful blue to match your light-colored beach outfit?
Colorfuleye
is here to help you find the perfect solution. You are already familiar with
colored contacts
if you are reading this article. You're either considering changing your eye color or you already have a set of your preferred
color contacts
and are looking for ways to improve them. In any case, Colourfuleye has your back.
Contact lenses are no longer just a substitute for glasses. Colored contact lenses have long been a well-kept beauty secret of Hollywood celebrities and Instagram influencers. Beautiful eyes are the focal point of the entire look. Contact lenses are as popular as they have always been. Colored eye contact lenses, like all forms of beauty and makeup, can be used to express oneself and make a fashion statement. Contacts are used by people all over the world. Why? Enhancing your beauty look is as simple as doing so in a matter of seconds.
Choose the polar opposite of cosplayers and Halloween costume hunters when it comes to being natural. Colors that are close to the color of your pupils should be used. The more natural you are, the more appealing you will be in everyday situations. So, take a look of our natural contact lense. Wear your smoky eyes and lashes to a club or party, however. To surprise your friends or startle your hunters, try a different eye color that matches your eyeshadow.
To help you navigate the magical world of colored contacts, I've compiled a list of my favorite celebrities and influencers who wear colored contacts on and off the red carpet.
1. Jennifer Anniston 
The beloved FRIENDS star and movie actress has been known to wear colored contacts frequently. She is said to change the color of her contacts from blue to a striking green depending on how light her hair is at the time. See some green contact lenses at Colourfuleye. What a versatile option!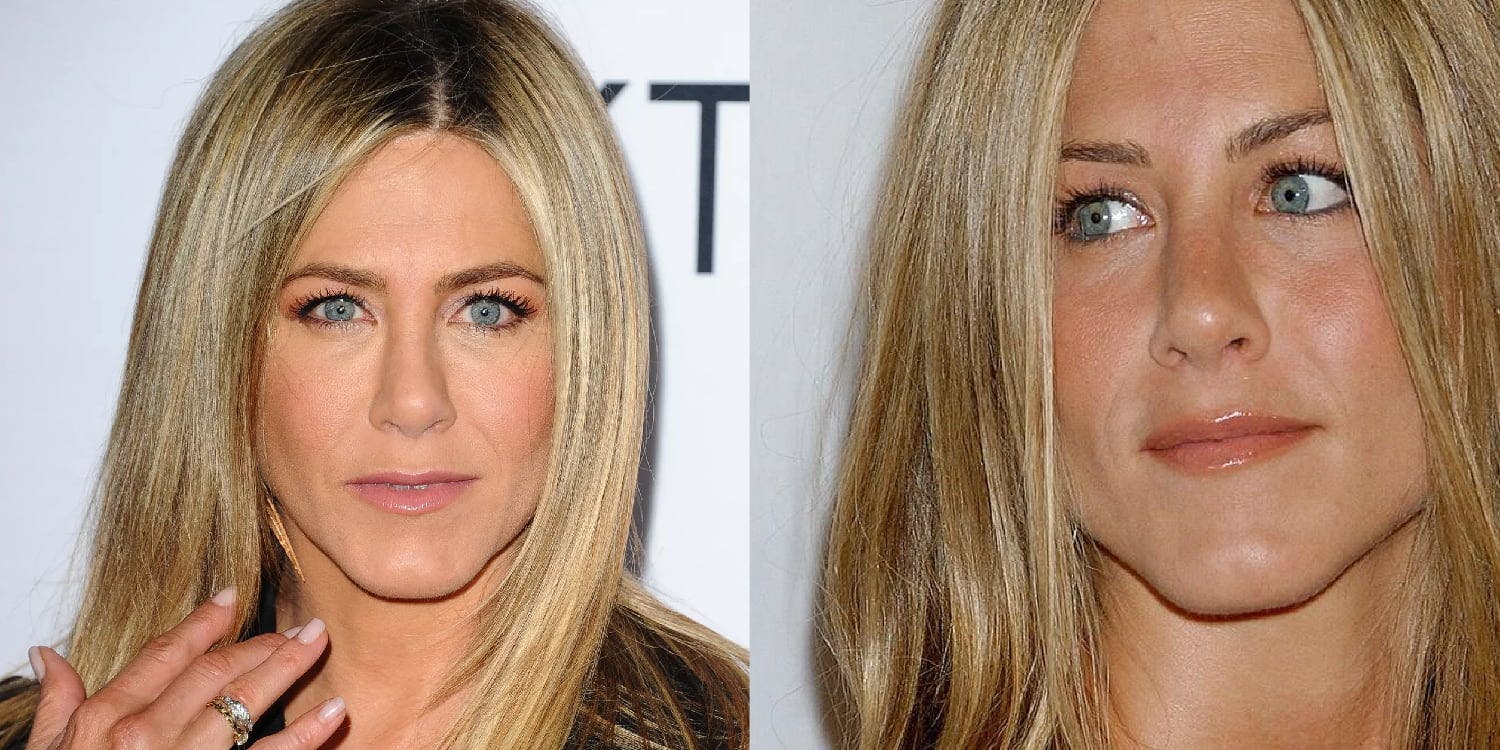 Source: Best Buy Beauty Supply Miami, Who Magzine Australia 
2. Nina Dobrev
Nina, the Vampire Diaries star, has been known to change her contacts frequently during her red carpet appearances. Nina could be seen wearing dark red contact lenses in a young adult vampire romance drama, and she is seen here with darker blue eyes. Millennials have idolized her for her fashion choices throughout their adolescence, and her contacts are a big reason why!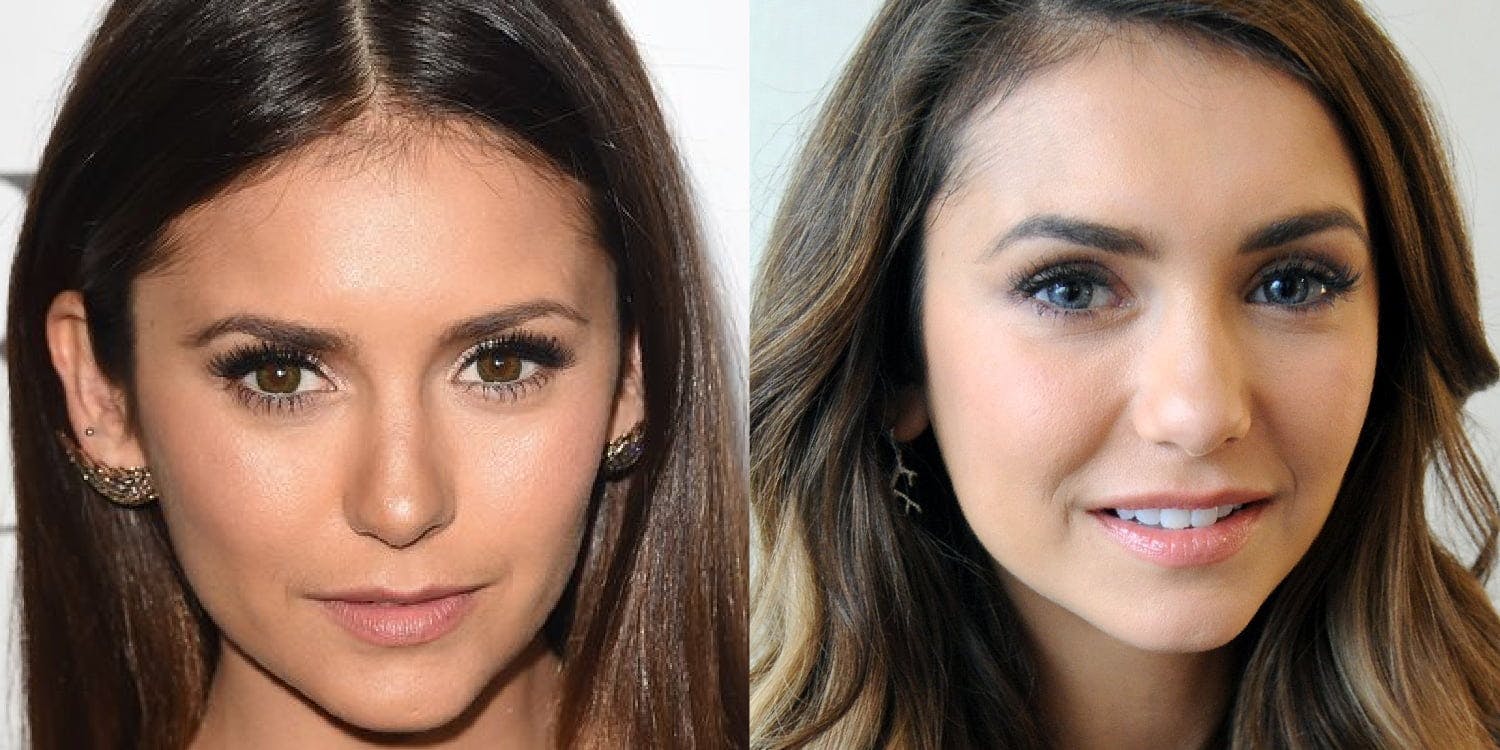 Source: GETTY Images, Pinterest 
3. Selena Gomez
Selena, who is best known for her work with Disney, is frequently seen wearing colored contacts. Sel-Go has always looked fierce for any runway, from bluish greys that accentuate her big, round eyes and skin tone to more simple contacts that only highlight the dark borders of her irises.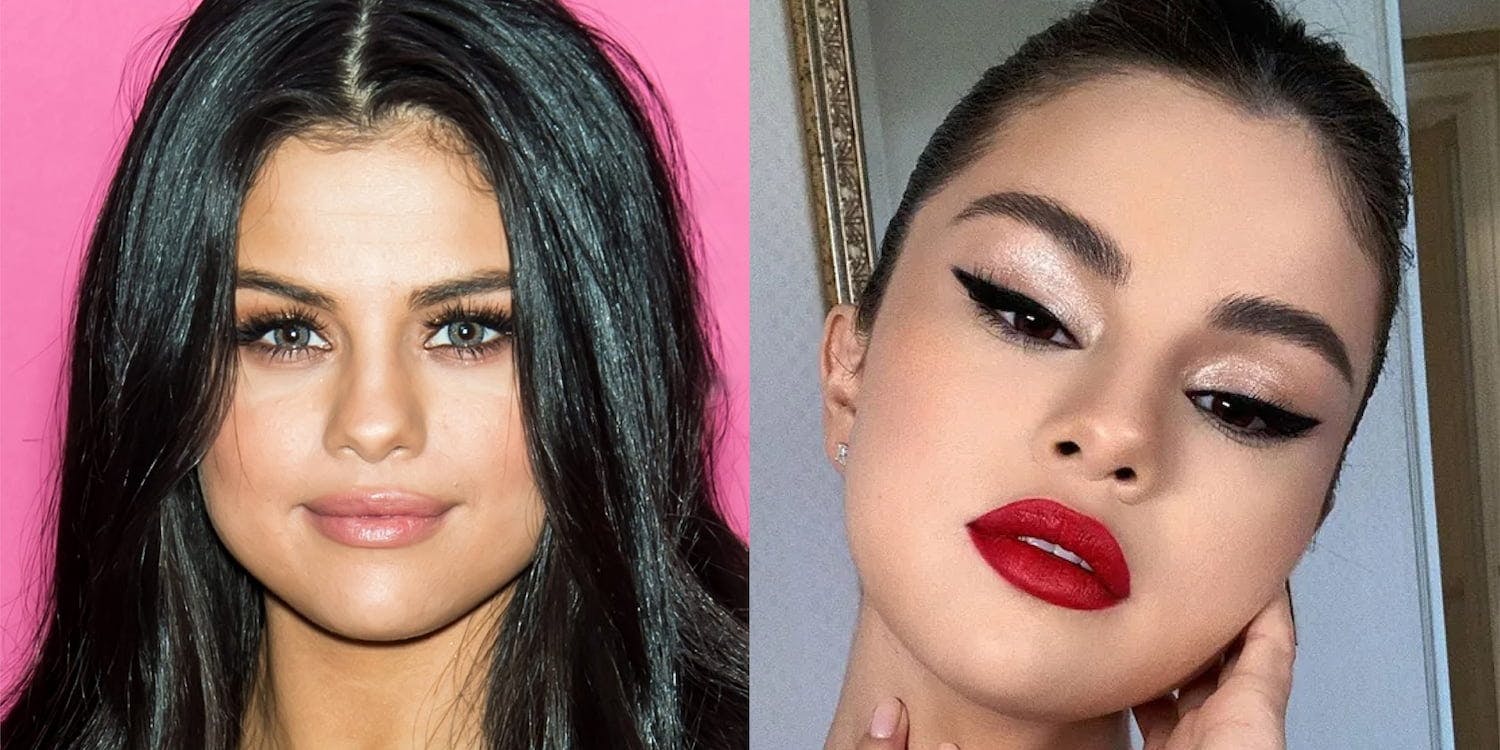 Source: Teen Vogue, Vogue Arabia
4. Orlando Bloom 
This male actor, best known for his roles as Legolas in The Lord of the Rings and The Hobbit films, switched contact lenses throughout filming. Because Bloom portrayed an Elf in the series, the colors of his contacts reflected his character's moods: light blue when the Elf was in a good mood, and dark when Legolas was angry or afraid. See some Elf colored contacts here.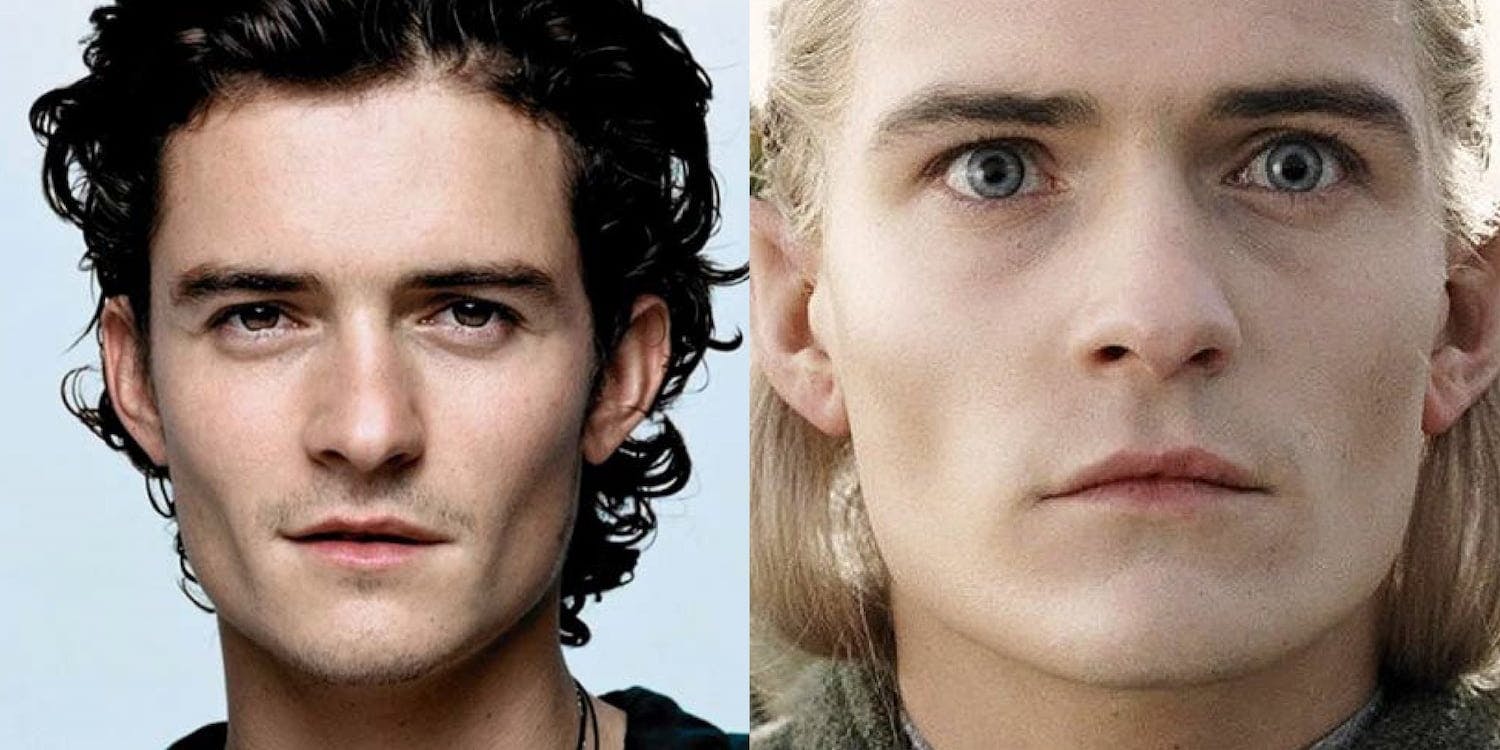 Source: Orlando Florida County
5. Angelina Jolie 
Angelina Jolie's eyes are naturally blue, but between red carpet appearances and special award ceremonies such as the Oscars, Angelina has been spotted changing up her eye color to soft blues wearing blue contacts and even a striking green to complement her dark hair.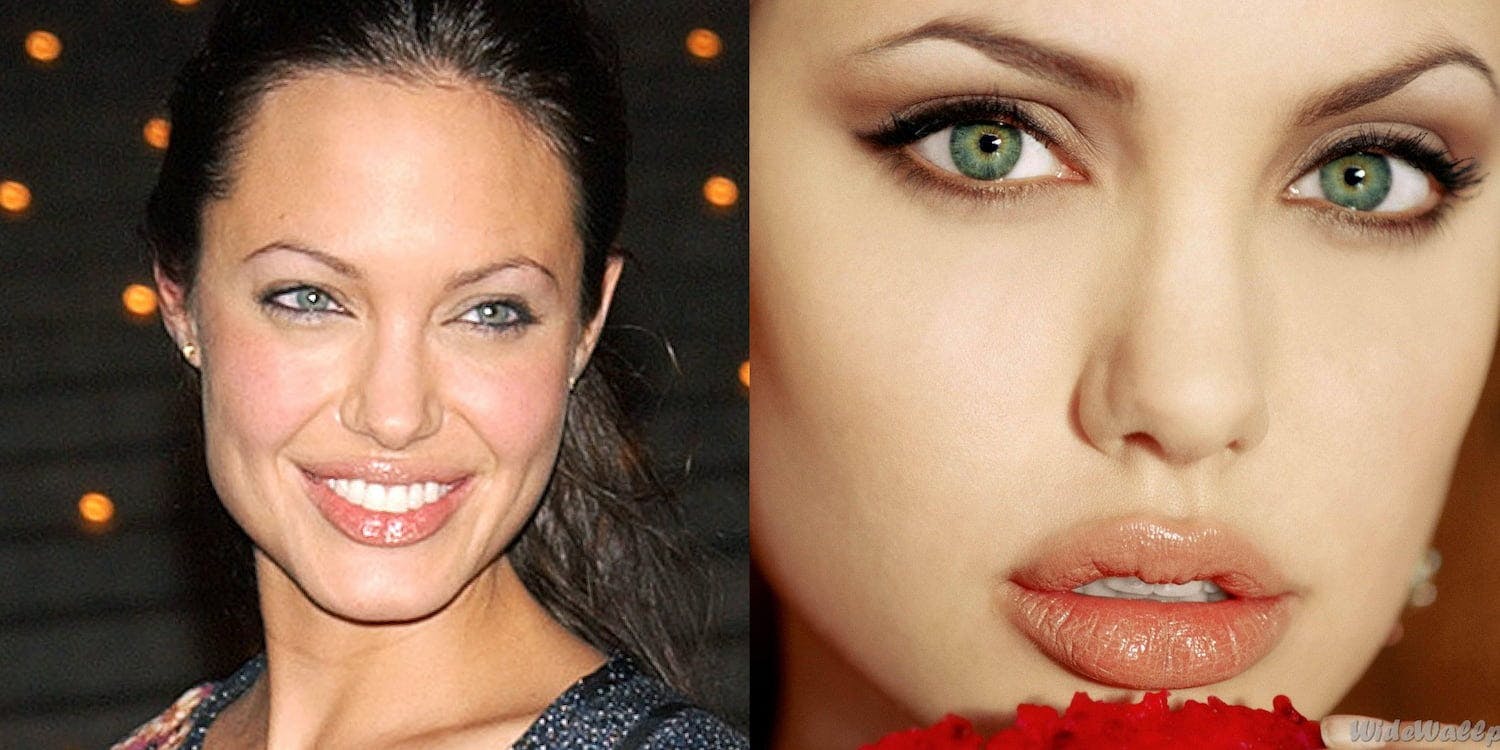 Source: Pinterest
6. Bretman Rock
Bretman (Da Baddest) Rock, Instagram royalty and the newest MTV star, is unmistakable. This young Filipino star has taken the world by storm, rising to fame on Instagram in 2014. Bretman wears striking grey contact lenses on occasion to complement his beautiful deep skin color from his Filipino ancestors!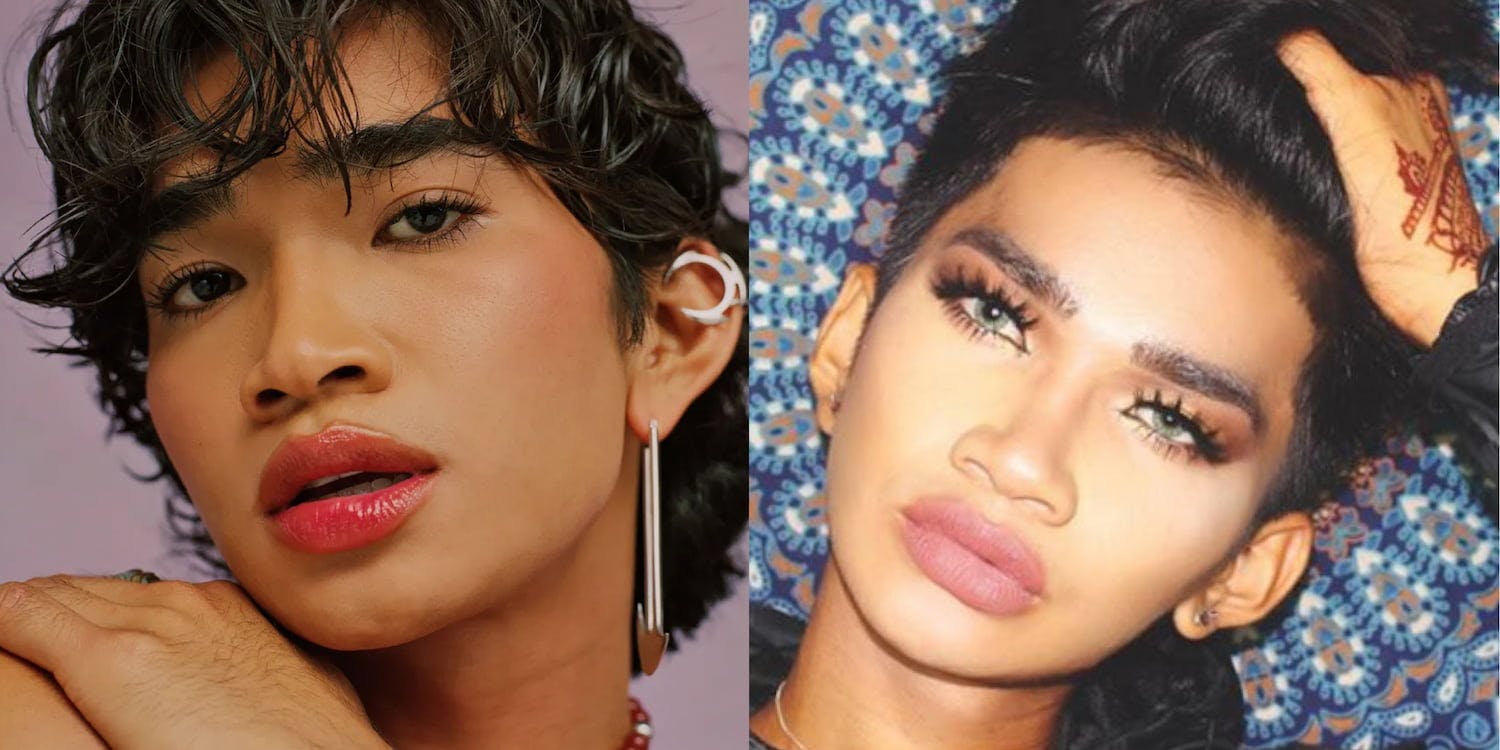 Source: Teen Vogue, @bretmanrock on Instagram
7. Nicki Minaj
This rapper requires no introduction! Several media outlets have dubbed her the queen of rap (for good reason), and she is one of our generation's highest-paid female artists. Minaj is also not afraid to experiment with music videos. Minaj's music videos, which are constantly defying convention, are pushing the envelope one by one. This can be attributed to her ever-changing style, which includes her contact lenses, of course. Who can blame her for sporting grey contacts in a number of music videos? She is always stunning!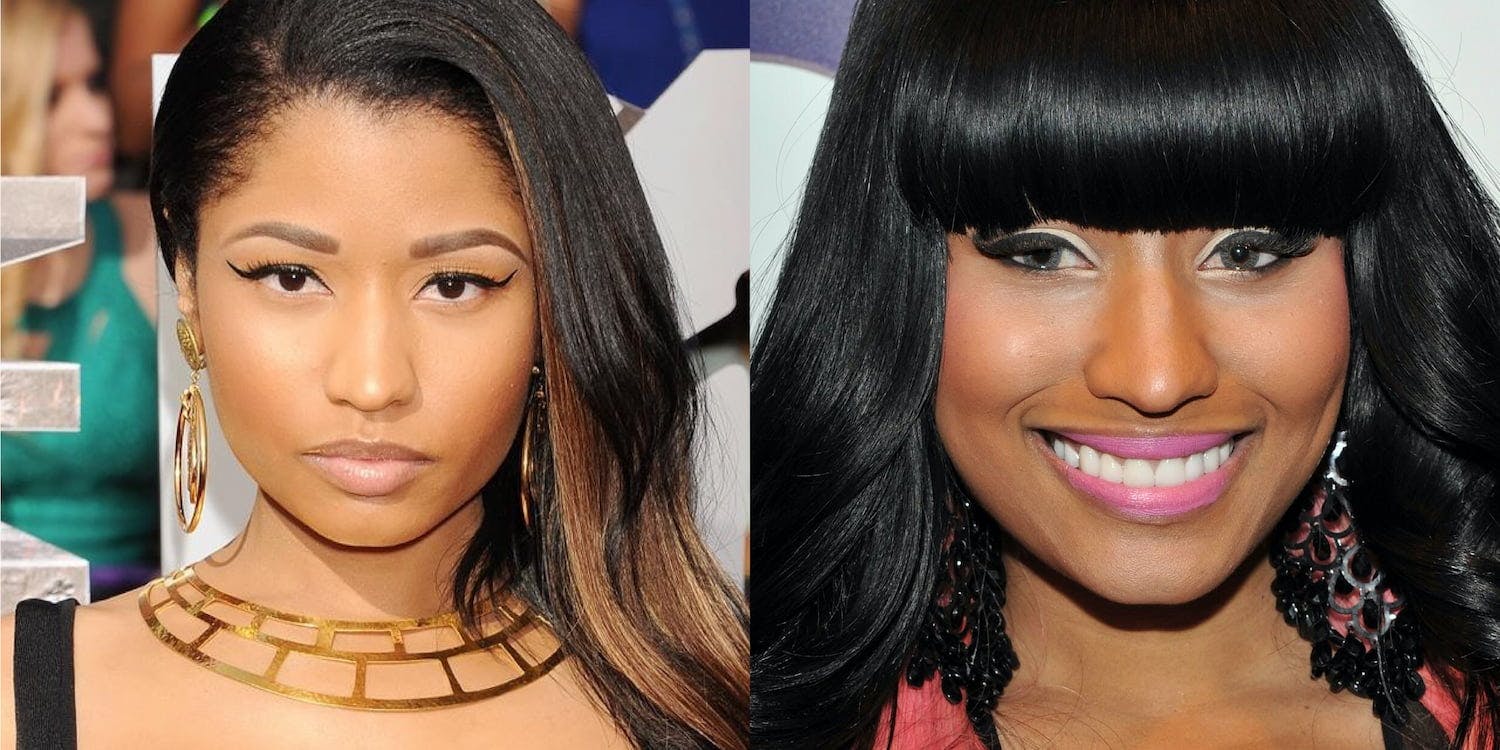 Source: StyleCaster.com
8. Lady Gaga
Lady Gaga has never been afraid to push the boundaries of fashion, and she is no stranger to contact lenses. She has worn contact lenses to match her outfits and even to increase the size of her eyes. Gaga has large, round eyes in her video for Bad Romance. She frequently experimented with different shades of green by wearing green contact lens, wearing lighter outfits during the day and darker red carpet looks at night.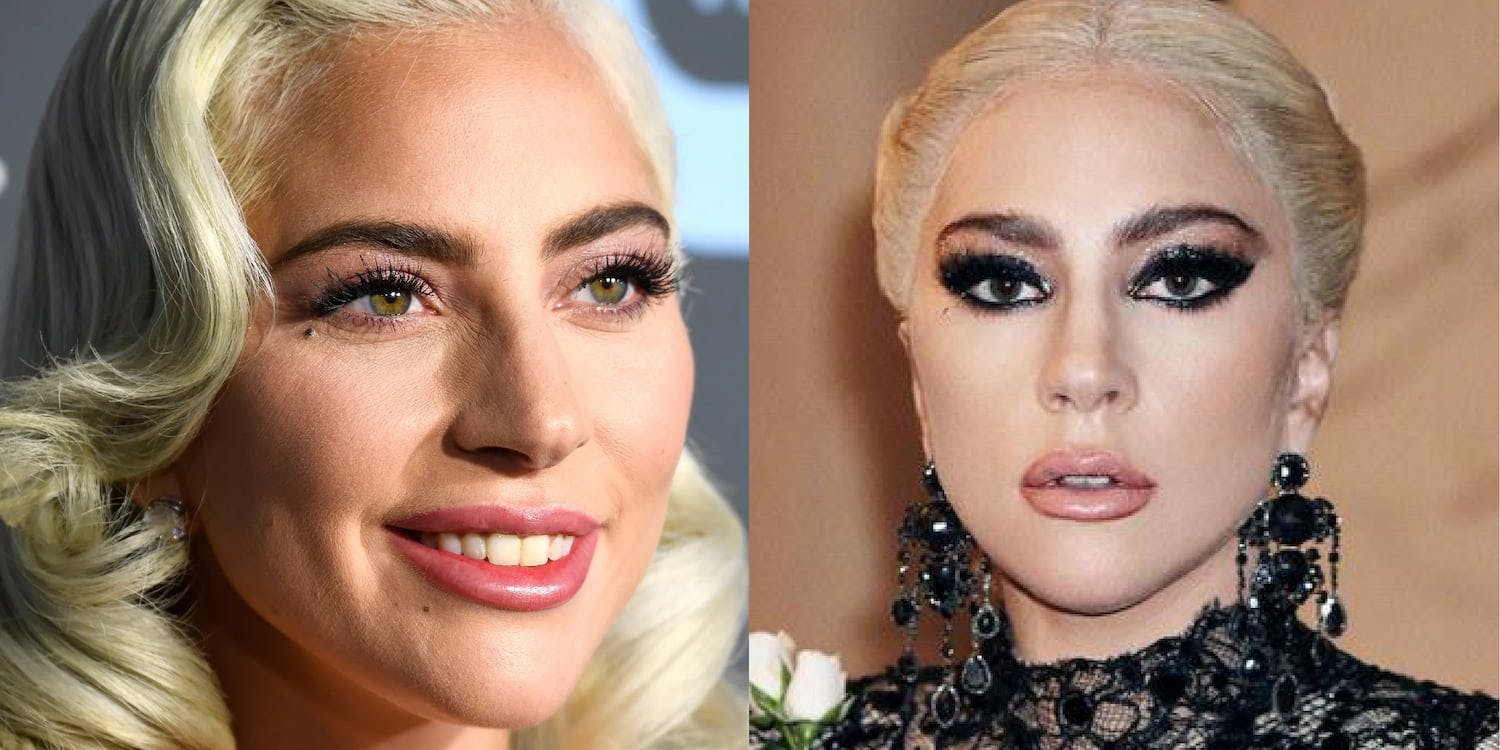 Source: Allure.com, thefamouspeople.com
9. Robert Pattinson
Every millennial woman has a crush on this adolescent! The actor had to wear reddish-brown contact lenses from start to finish while filming Twilight as a 117-year-old vampire. While no incidents have been reported, women all over the world have been fawning over his eyes, despite the fact that he was supposed to be a true blue-eyed boy!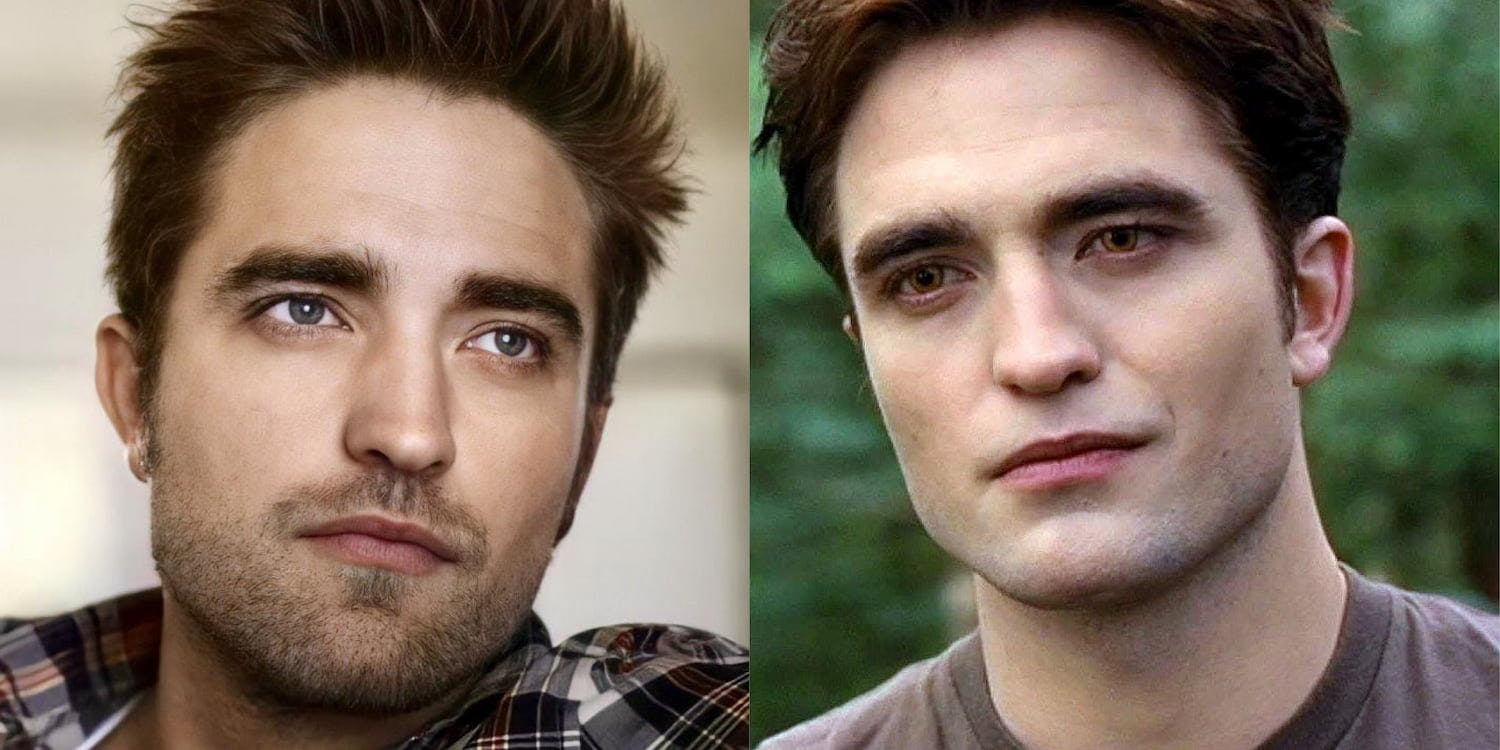 Source: @RoBat on Twitter, Pinterest
10. Paris Hilton 
Paris Hilton, everyone's favorite reality TV star, is rarely seen without her glitz. Apart from that, it is said that she is rarely seen without her natural eye color. One suspects that because she wears contact lenses frequently, most people are unaware that her true eye color is a soft brown rather than her signature blue because of wearing blue contact lens!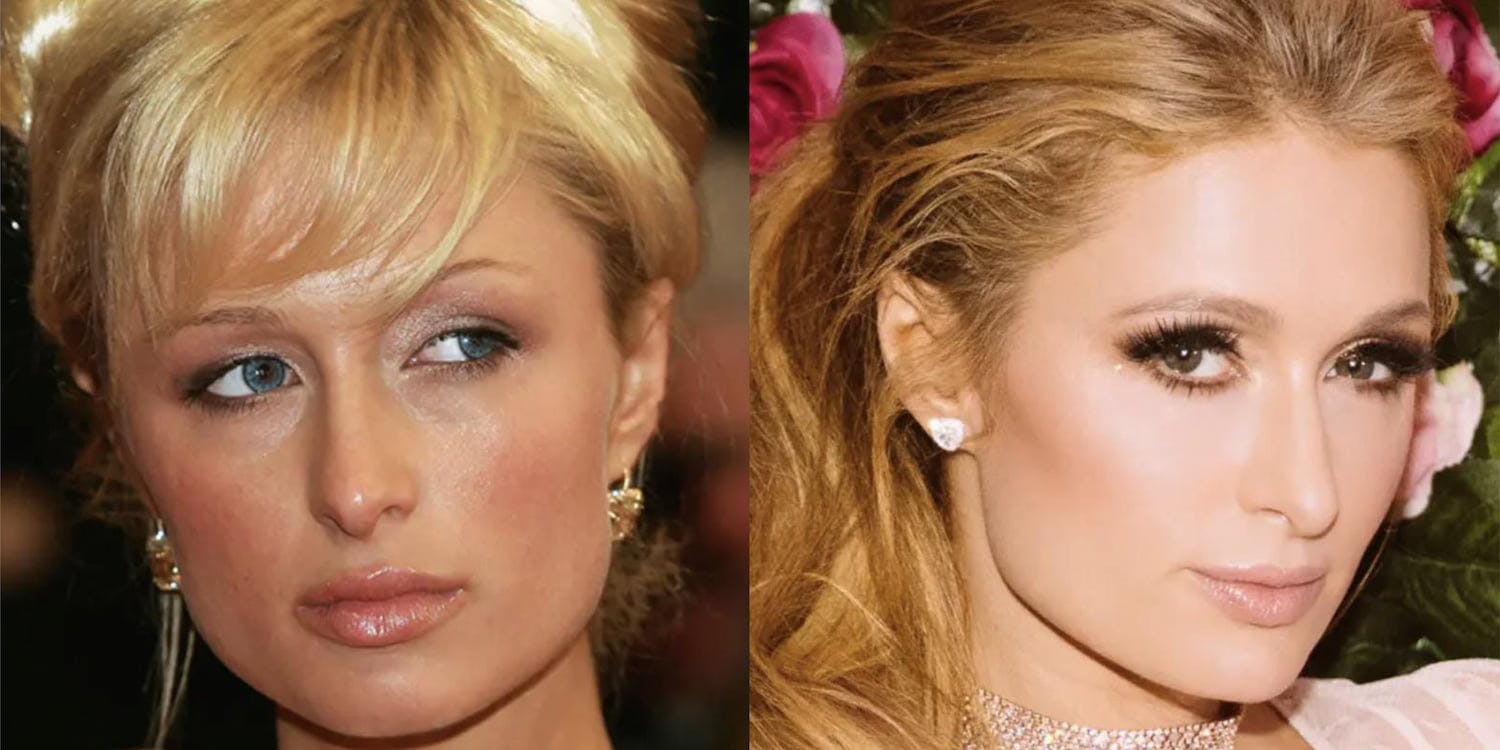 Source: GETTY Images
11. Huda Kattan
OG Huda Kattan, also known as "Huda Beauty," is an Instagram influencer who isn't afraid to experiment with her appearance. She is frequently seen wearing multiple colors of contact lenses to complement her outfits or her new lipstick color, which she recently launched. This is an excellent example of how easily contacts can be integrated into a person's daily life.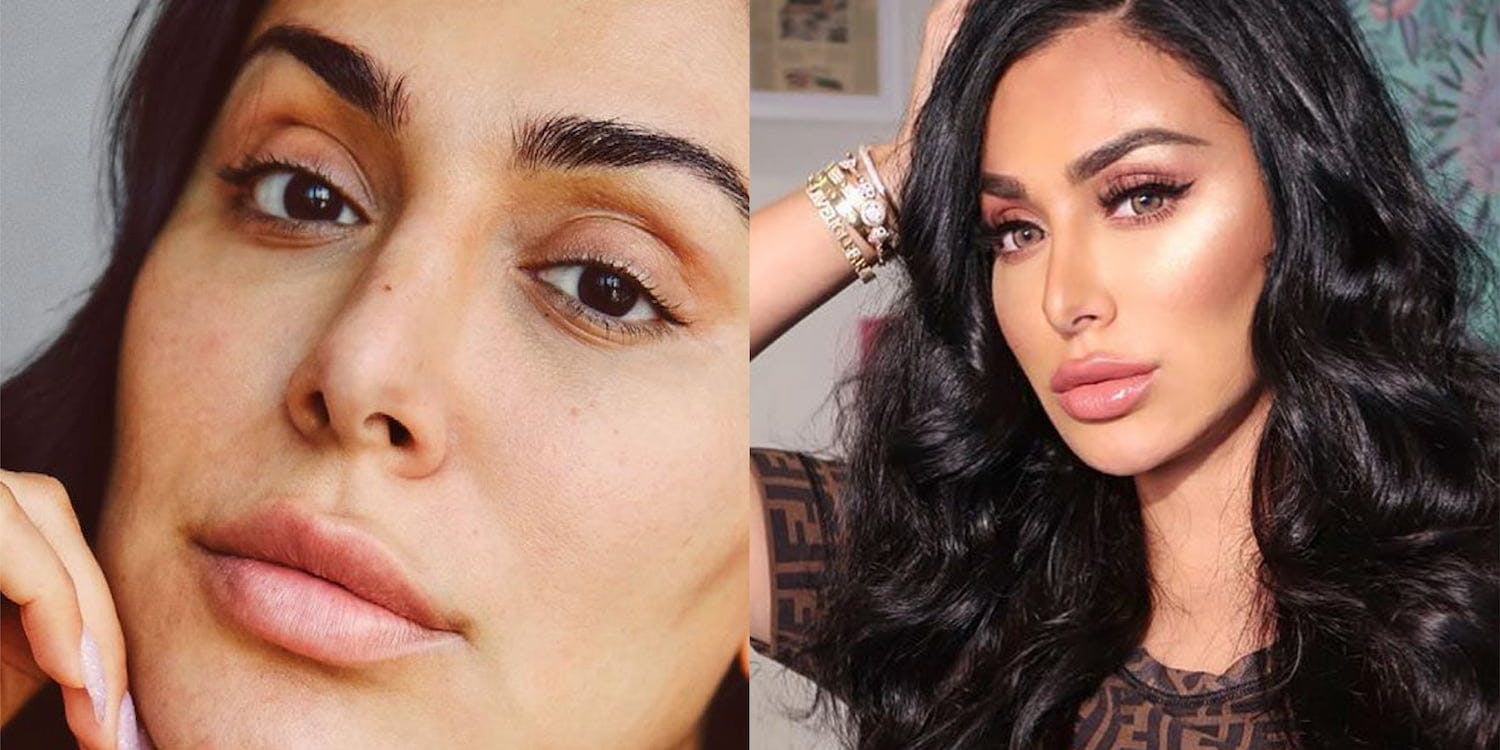 Source: Elle.com, @hudabeauty on Instagram
12. Kanye West
Kanye West, the rap mogul and high-end fashion designer, has joined the contact lens craze. Kanye West was spotted wearing gray contact lenses to the annual Vogue Met Gala on May 1st, which matched his white and gray ensemble perfectly.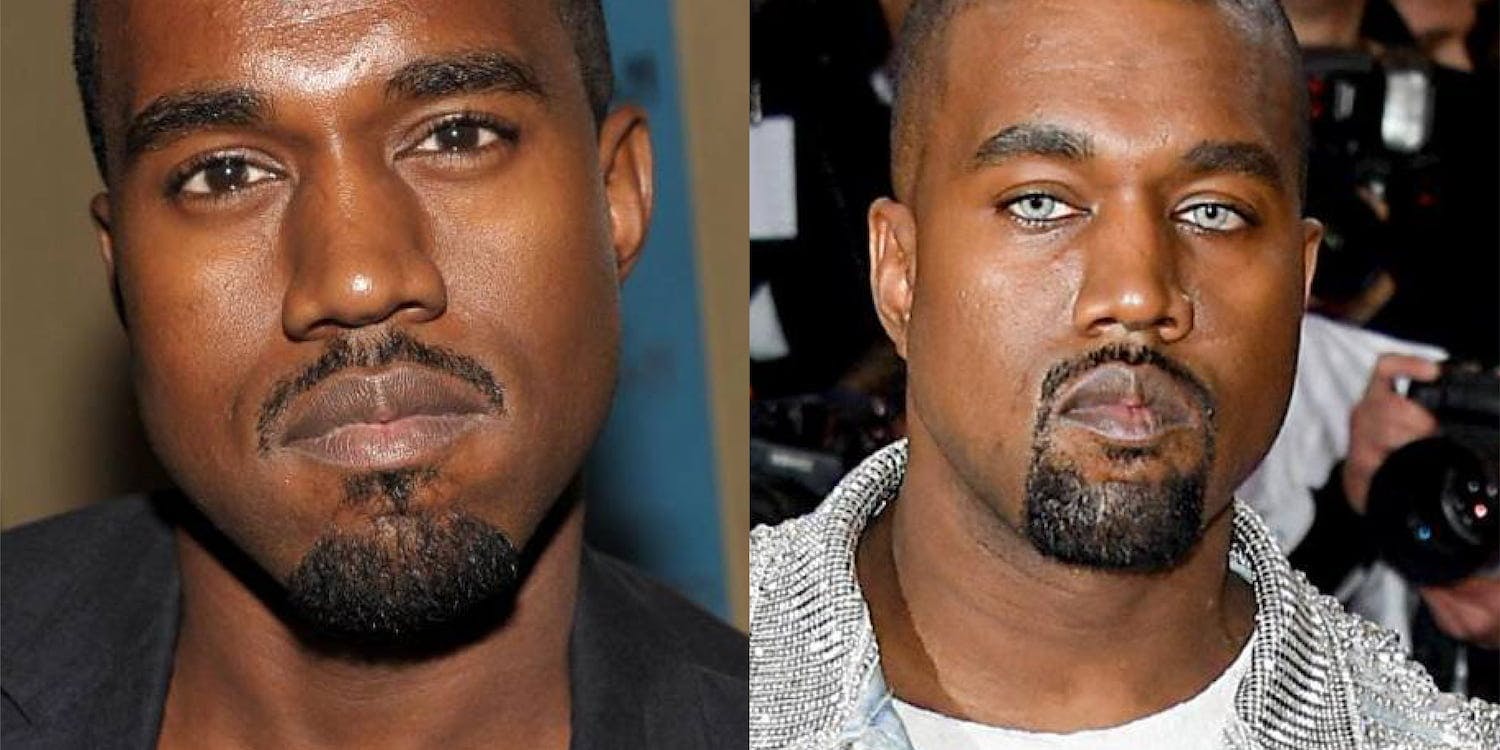 Source: Celebrityinside.com, GQ.com
13. Kim Kardashian 
Everyone's favorite (albeit contentious) reality TV star is constantly experimenting with new looks. With such a large following, any style she experiments with becomes a huge trend, and with her looks, it's difficult to ask why not? Kim K usually wears nudes and browns, with the exception of lighter, pastel colors and her brown contact lenses.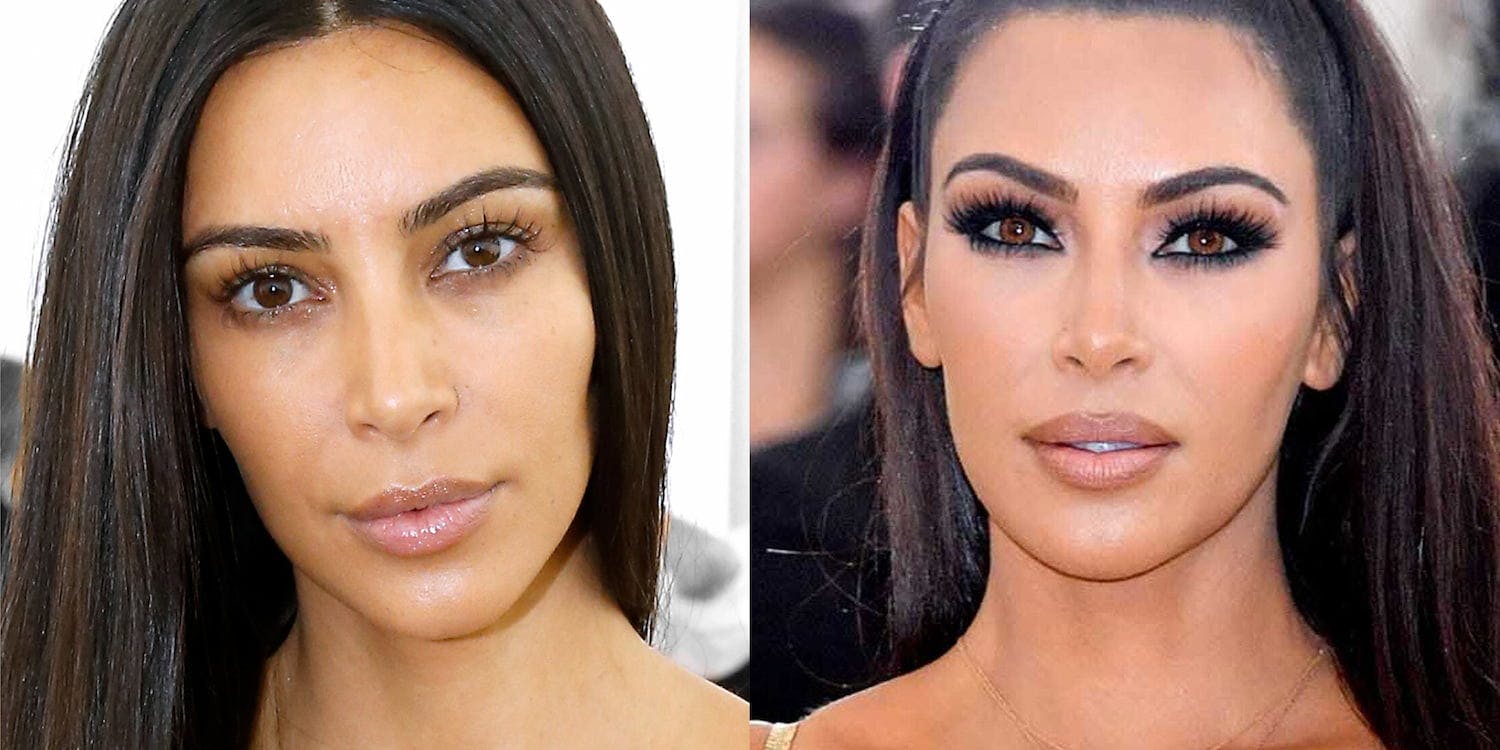 Source: Allure.com, People.com 
14. Kylie Jenner
Her name alone will pique your interest in what I have to say. Ms. Jenner is another celebrity on my list, and I know she enjoys wearing colored contact lenses, such as the gray-green ones she is wearing here to contrast with her natural hazel eyes.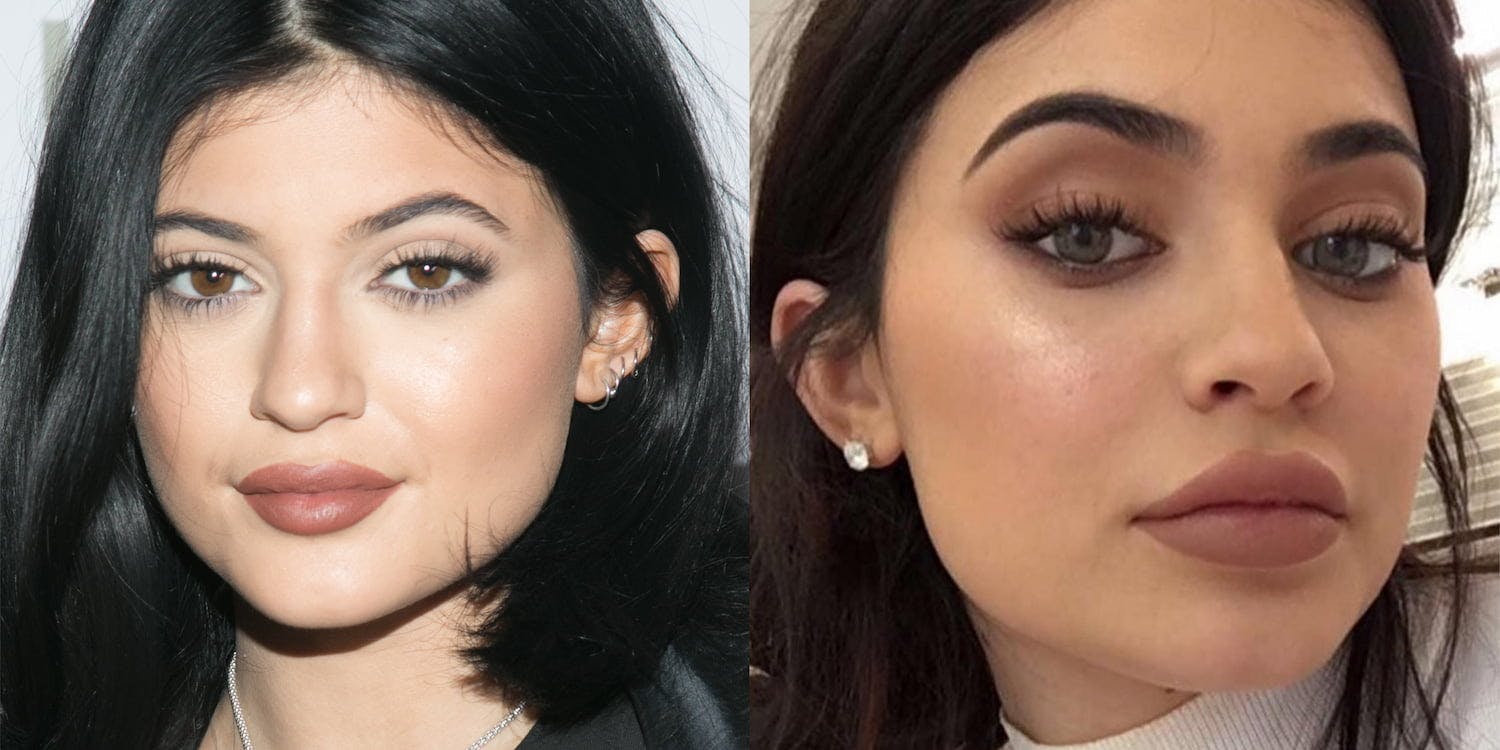 Source: StyleCaster.com, @kyliejenner on Instagram
14. Rihanna
Rihanna's makeup inventory! She has a variety of styles for you to enjoy, from girly pink to toxic black! The most classic is still the non-red lip makeup. Shaggy flu wild eyebrows convey a vaguely dominant look. The brown pupils are natural but full of divine charm. Rose beige nourishing lipstick gives a sense of warmth of a grand dame
Overall, contact lenses have been and will continue to be one of the best accessories a person can wear to dramatically alter their appearance.
If you want to improve your appearance, it is best to begin with your eyes!
Colourfuleye soft contact lenses are currently dominating the beauty market by providing the best colored contact lenses. They are available in the most natural colors and employ layered lens technology to protect your eyes wherever you go. They are made to fit comfortably and to complement any outfit.