The Beauty Secrets Of The Stars: Colored Contact Lenses
Have you ever think of make your light eyes to match your date night black gown?
 Ever wanted to make your dark eyes to a beautiful blue to go with the light attire of your beach holiday trip? ColourfulEye here offers you this absolute solution. Now you're reading this article, you've already known something about coloured contacts. You're either wondering about the idea of changing eye color or you have already step ahead having a set of your own choice ones and simply looking for ways up your contacts game. Either way, 
ColourfulEye
 has got your back.
The days when contact lenses were simply an alternative of eyeglasses are gone for good. Wearing coloured contacts are the long hidden beauty secret of the Hollywood celebrities and Instagram influencers. Beautiful eyes are essential for the whole look. Contacts are now as popular as ever. Like all forms of beauty and makeup, contacts can easily be used as self-expression and fashion statement. People in all parts of the world who use contacts. Why? it's just effortless and enhance your beauty twice as it is in seconds. 
Speaking of being natural, choices are totally the opposite of the cosplay lovers and halloween costume hunters. You should go for the ones that has closer color to the color of your pupil. The more natural, the more appealing in daily life. But if you're going clubbing or parties, put your smoky eyes and lashes on. A different eye color that goes with your eye shadow would be a nice choice to surprise your friends or stun your prey.
Here's a list of my favourite celebrities and influencers rocking coloured contacts on and off the red carpet to help guide you in the magical world of coloured contacts.
1. Jennifer Anniston 
The beloved FRIENDS star and movie actress has been known to be an avid wearer of coloured contacts. She is believed to change up her contacts colours from her natural eye colour, blue to a striking green, depending on how light her hair is at the moment. What a versatile choice!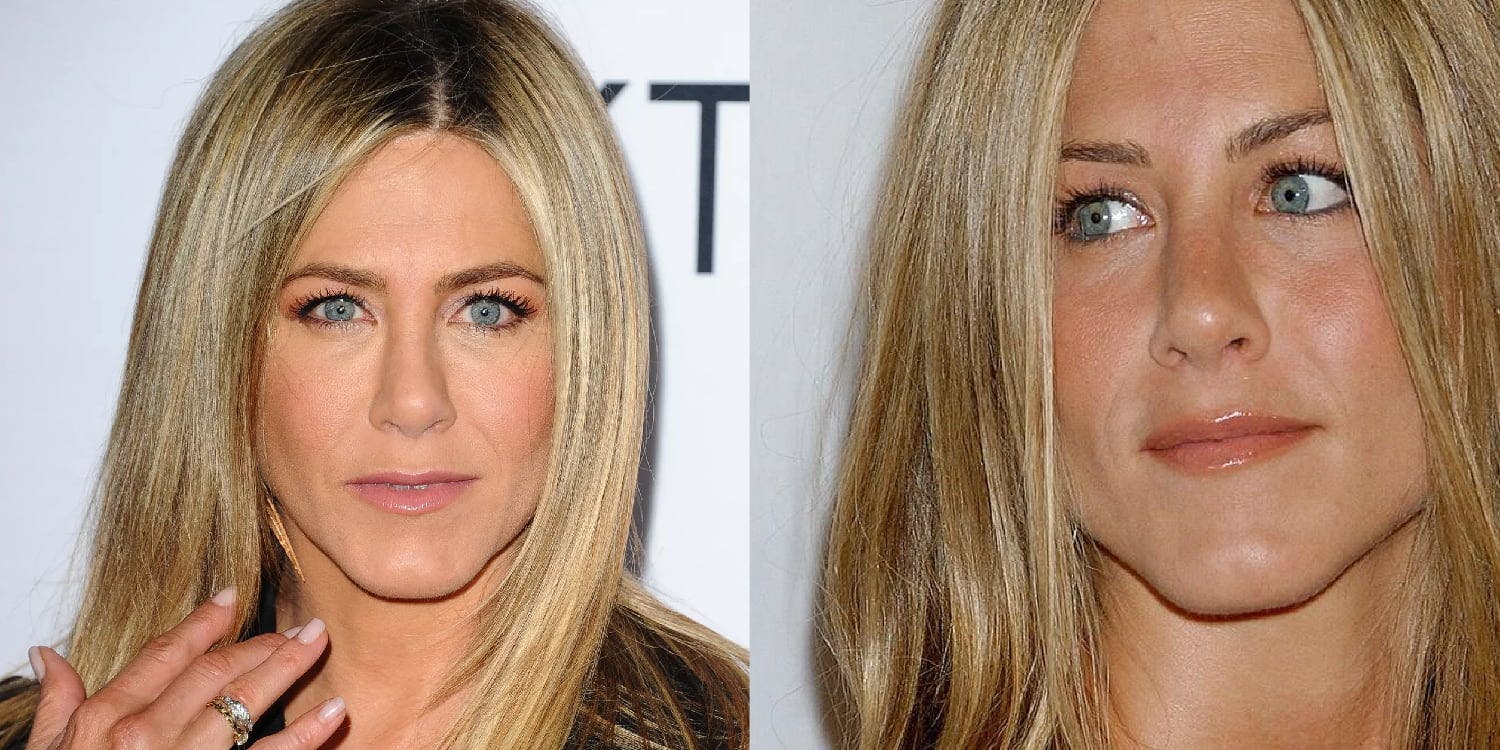 Source: Best Buy Beauty Supply Miami, Who Magzine Australia
2. Nina Dobrev
Nina, the Vampire Diaries star has been known to keep changing up her contacts very often throughout her carpet appearances. Cast in a young adult vampire romance drama, it's not too far off for Nina to be seen in dark red contact lenses, and Nina is seen here with darker blue eyes. Millennials throughout their teenage years have idolized her for her fashion choices and contacts are a big reason why!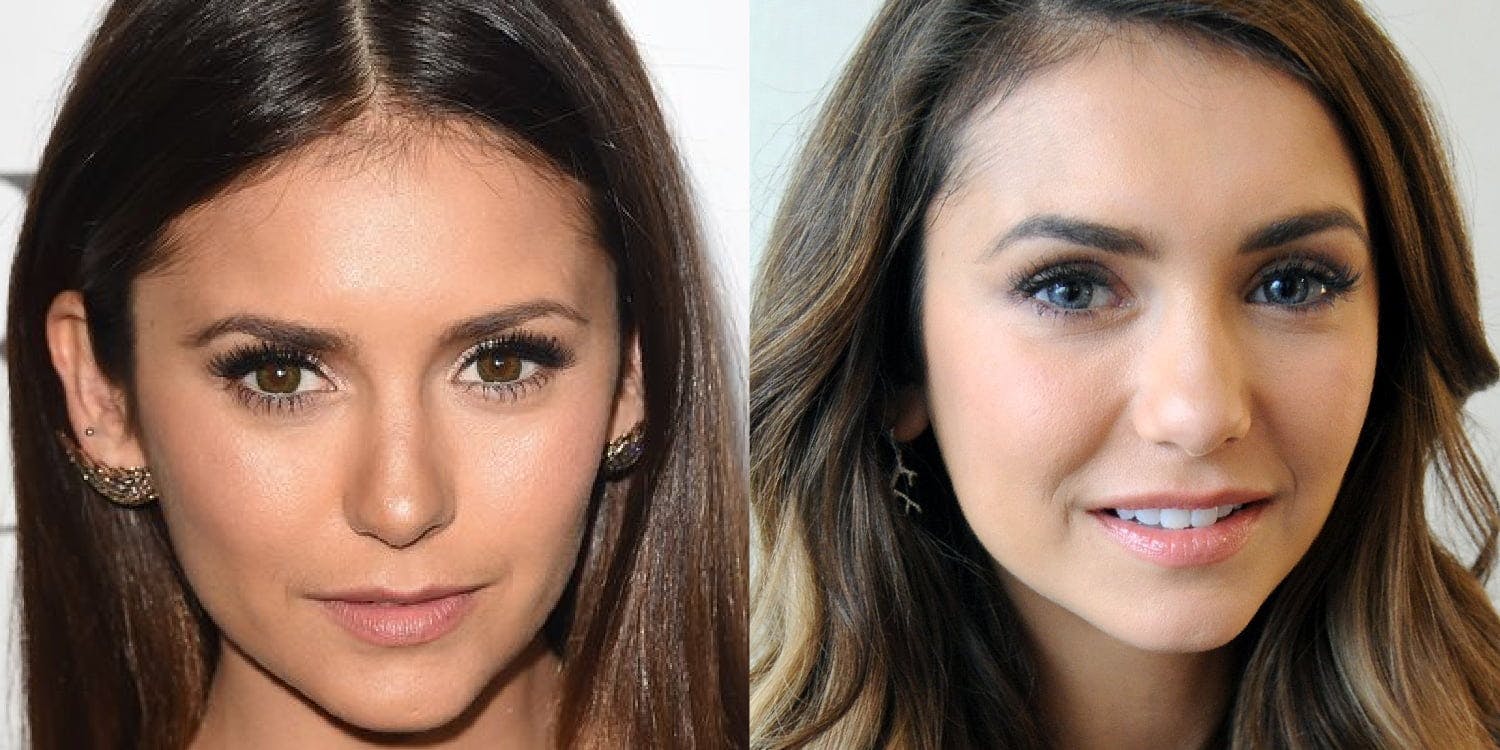 Source: GETTY Images, Pinterest
3. Selena Gomez
Selena, who is best known for her Disney career, is spotted ever so often in coloured contacts. From bluish greys that accentuate her big, round eyes and skin tone to the more simplistic contacts that only highlight the dark borders of her irises, Sel-Go has always looked fierce for any runway!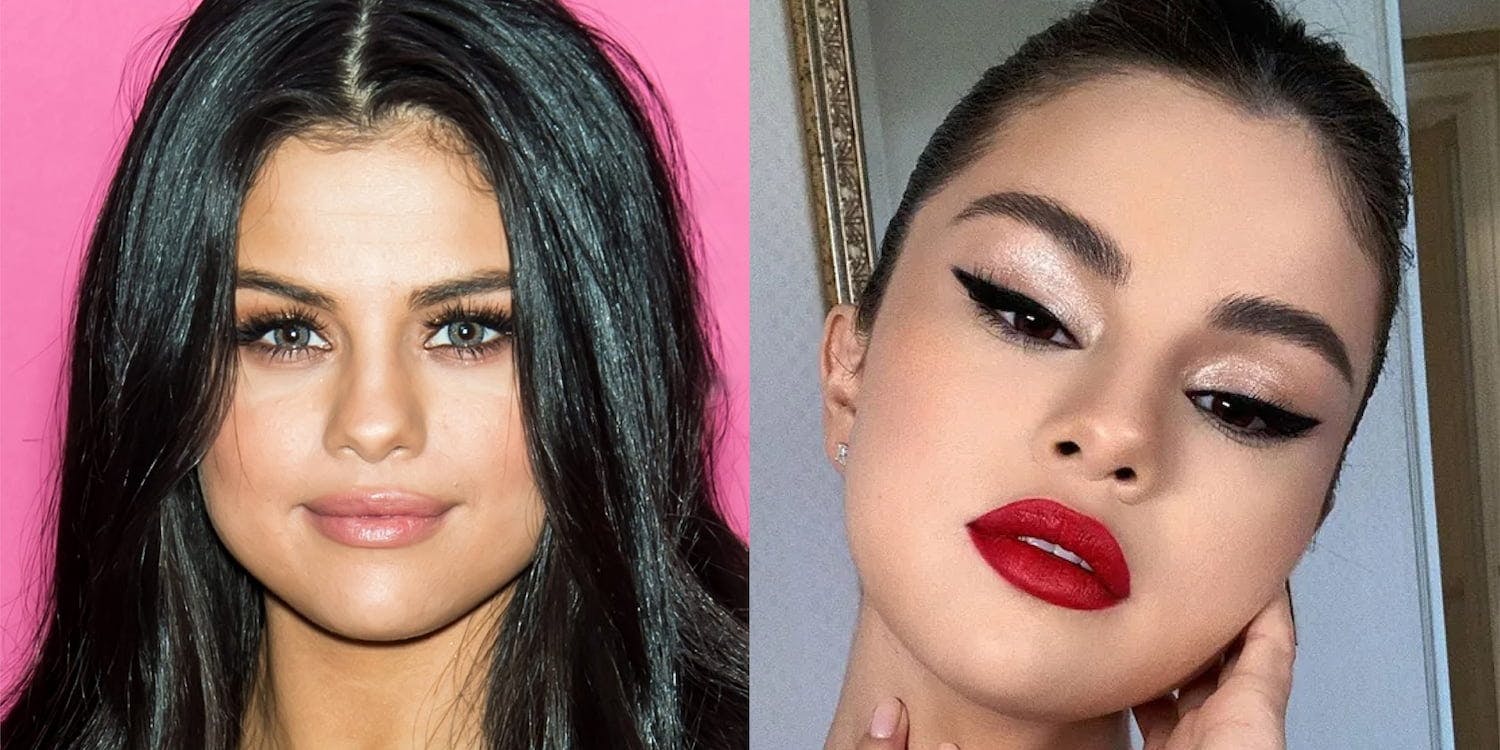 Source: Teen Vogue, Vogue Arabia
4. Orlando Bloom 
This male actor best known for his role as Legolas in the Lord of the Rings and The Hobbit movies changed contact lenses throughout the filming of these movies. Because Bloom played an Elf in the series, the colours of these contacts depended on the moods his character was in; light blue when the Elf was in a better mood and dark when Legolas felt anger and fear.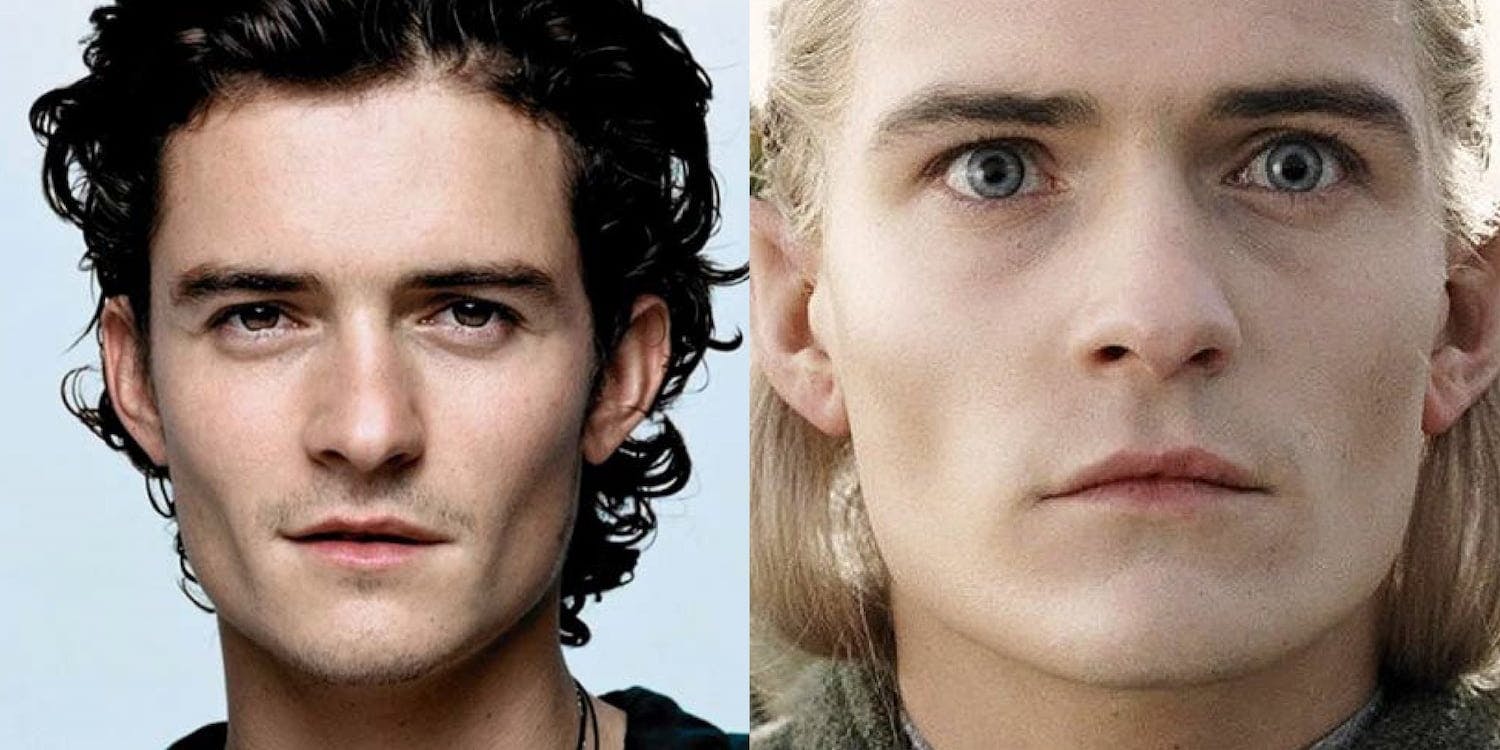 Source: Orlando Florida County
5. Angelina Jolie 
Actress, humanitarian and mom, Angelina Jolie's eyes are naturally blue but between red carpets and special award ceremonies like the Oscars, Angelina has been spotted changing up her eye colour to soft blues and even sometimes a striking green to complement her dark hair.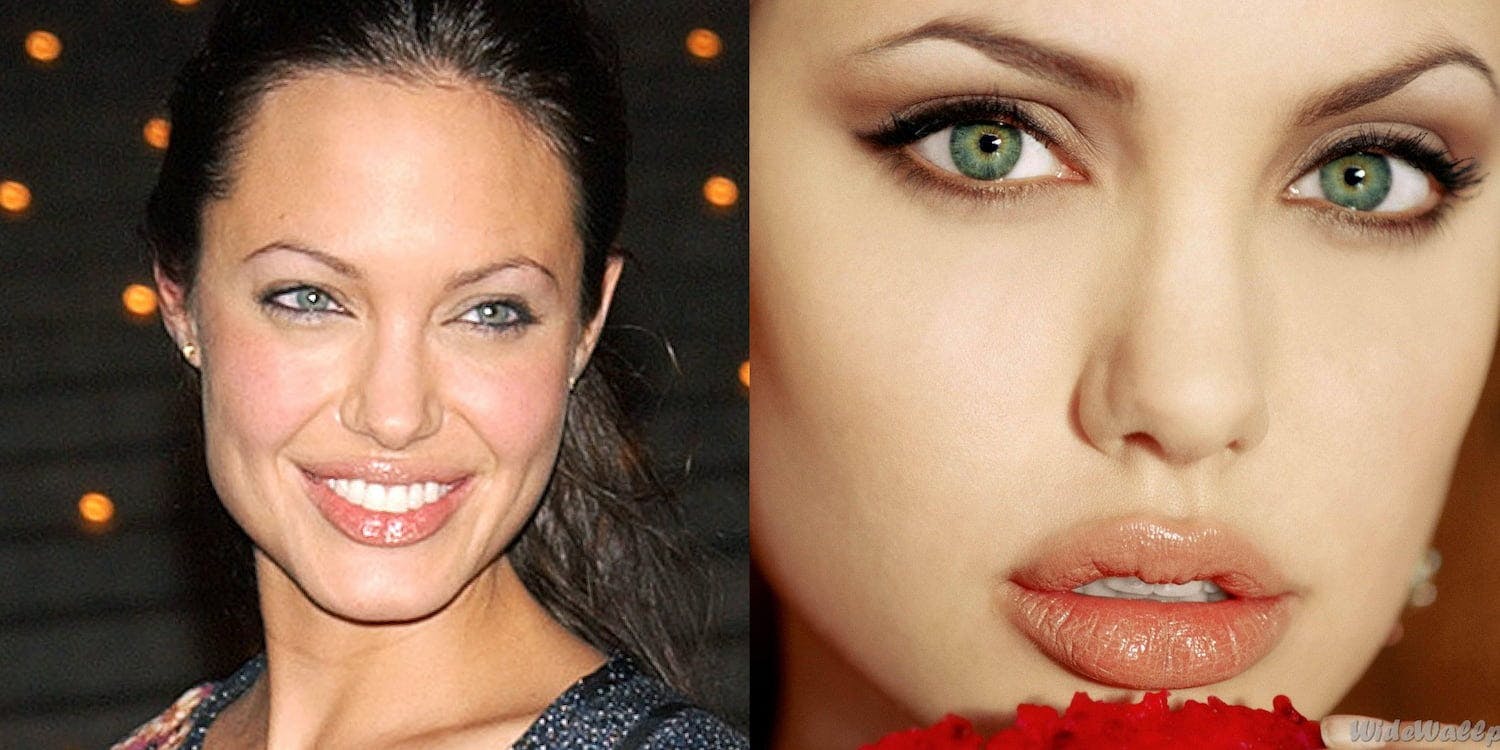 Source: Pinterest
6. Bretman Rock
Instagram royalty and newest MTV star Bretman (Da Baddest) Rock is definitely on everyone's radar. This young Filipino star has taken the world by storm, crediting his rise to fame via Instagram as early as 2014. Bretman uses striking grey contact lenses now and then to complement his beautiful deep skin colour from his Filipino descent!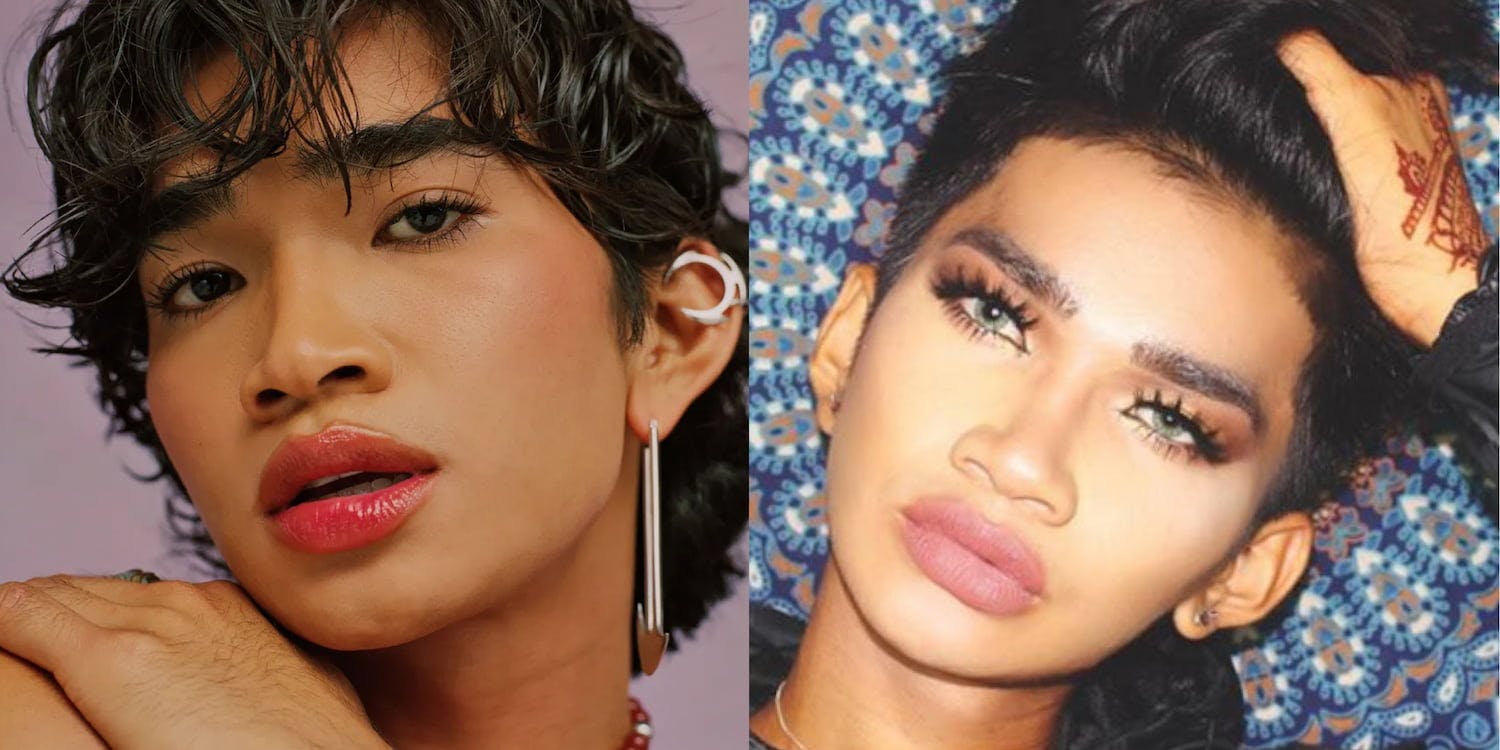 Source: Teen Vogue, @bretmanrock on Instagram
7. Nicki Minaj
This rapper needs no introduction! Called the queen of rap (and for good measure) by several media outlets, she is one of the highest-paid female artists of our generation. Minaj is not one to hold back when it comes to her music videos either. Always challenging the norms, Minaj's music videos are pushing the boundaries one by one. You can credit this to her ever-changing style which, of course, include her contact lenses. She's worn grey contacts in several music videos and who can blame her? She looks gorgeous every time!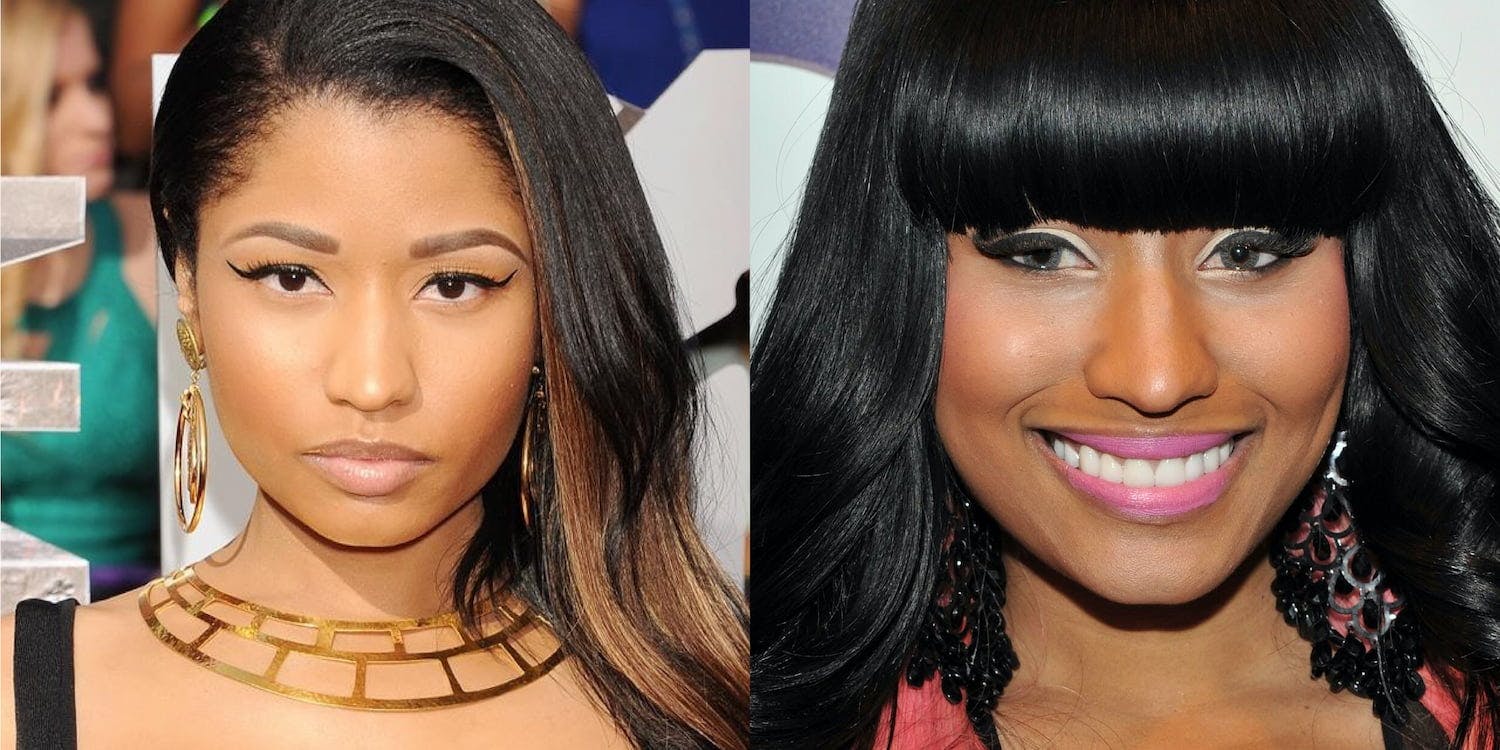 Source: StyleCaster.com
8. Lady Gaga
Never afraid to take fashion to its next level, Lady Gaga is no stranger to contact lenses. She's worn them to go with her outfits and even to enlarge the size of her eyes! In her 'Bad Romance' Gaga is seen with her big, round, doe eyes. She often experiments with shades of green, lighter for day outfits and deeper towards evening red carpet looks.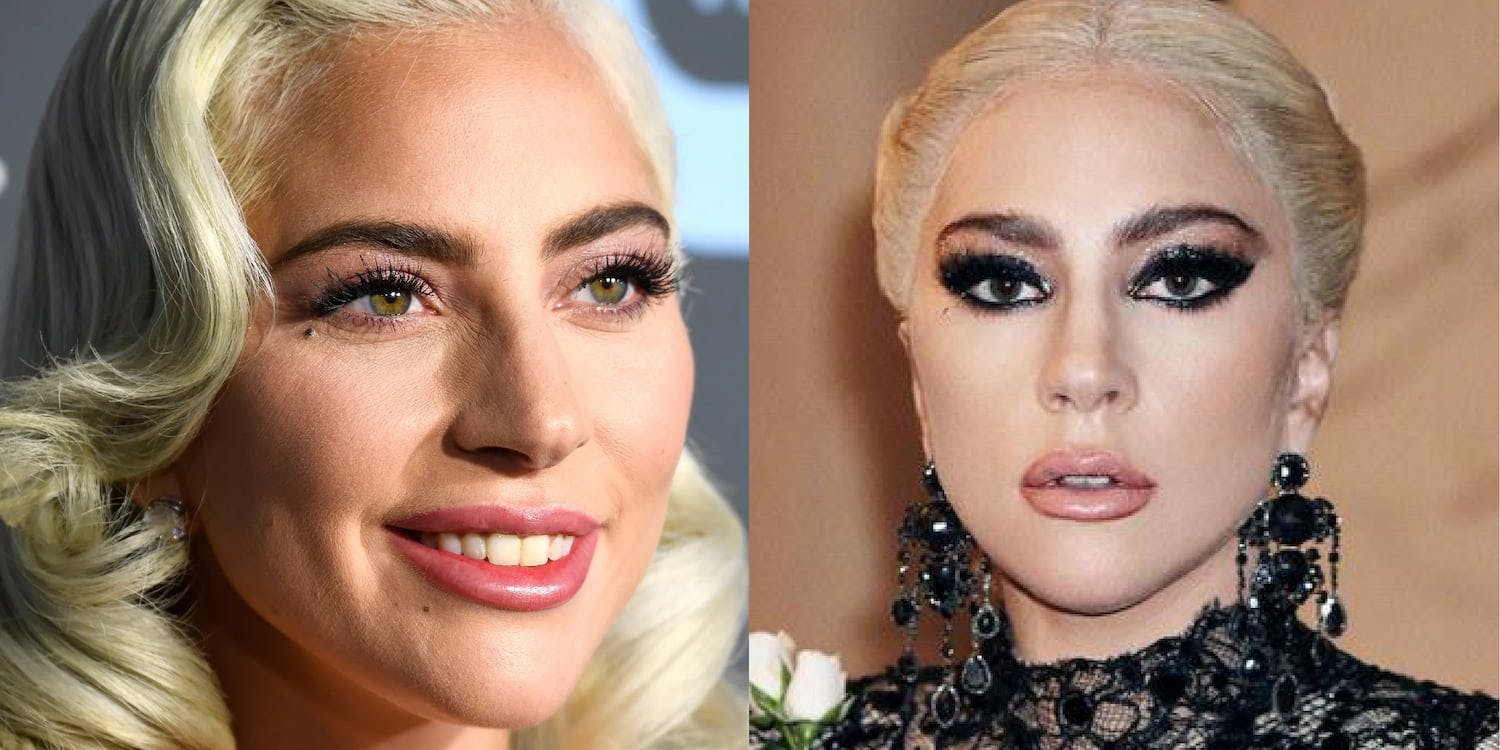 Source: Allure.com, thefamouspeople.com
9. Robert Pattinson
The teenage crush of every millennial woman! While portraying a 117-year-old vampire, this actor had to wear reddish brown coloured contact lenses during the filming of Twilight from start to finish. Though thankfully, there were no accidents reported, women all across the globe have reported to fawn over his eyes, who is originally a true blue-eyed boy!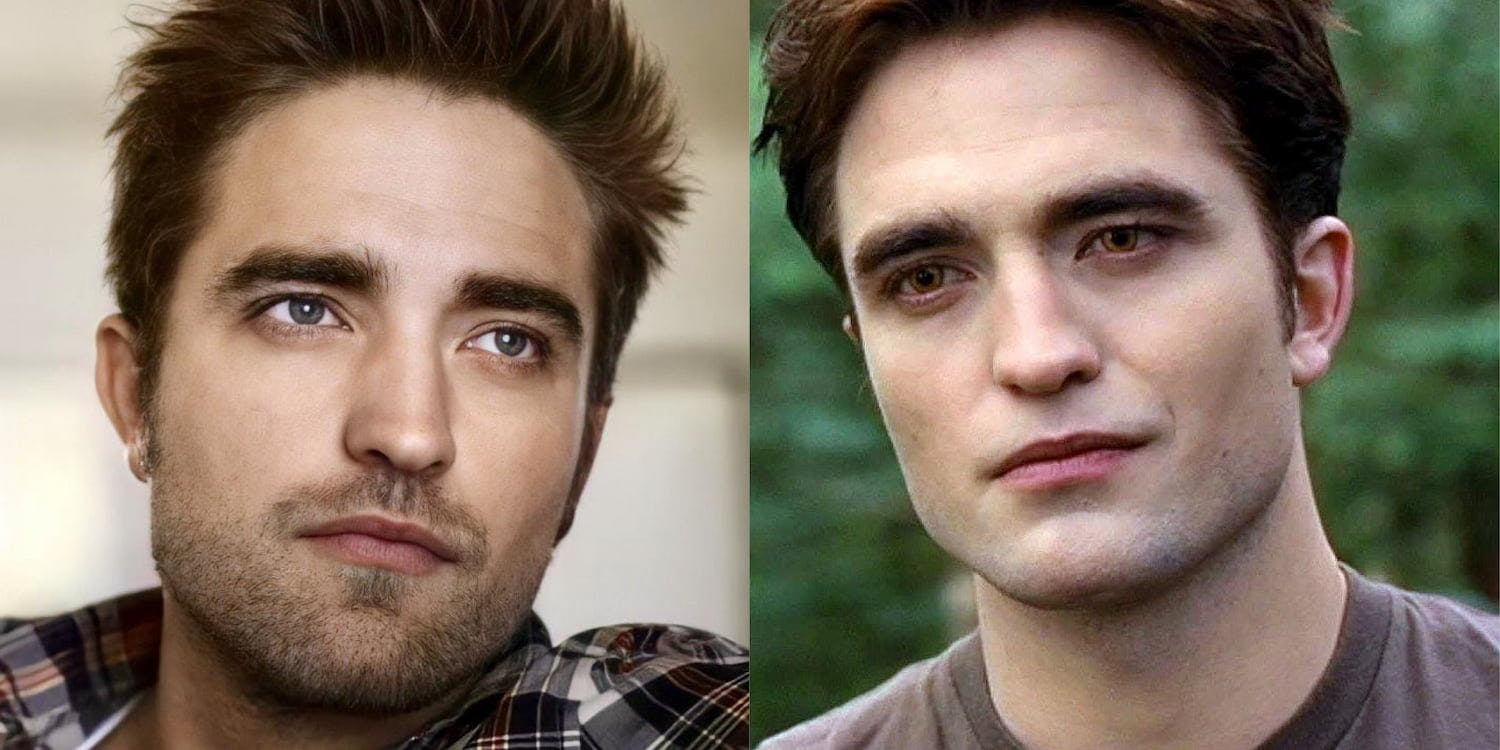 Source: @RoBat on Twitter, Pinterest
10. Paris Hilton 
Everyone's favourite reality star, Paris Hilton is rarely ever seen without looking glamorous. Apart from this, she is reported to have been rarely seen with her natural eye colour. People speculate that because she is such an avid contact lens consumer, there's an actual chance most people don't know that her actual eye colour is a soft brown and not her signature blue! Talk about commitment!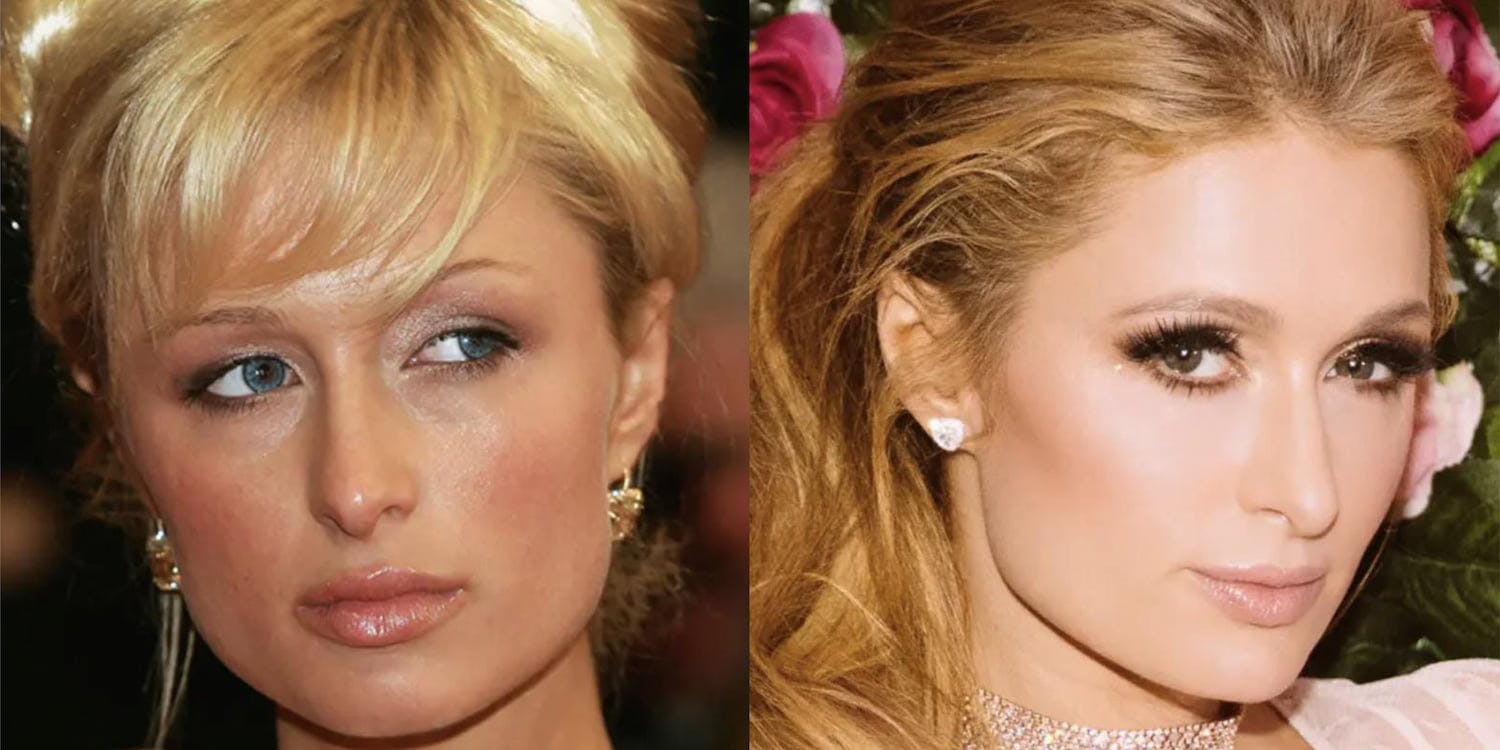 Source: GETTY Images
11. Huda Kattan
The OG Instagram influencer, Huda Kattan or better known as Huda Beauty is not one to shy away from drastically changing up her looks from time to time. She's been seen wearing multiple coloured contact lenses very often to either spice up her outfit or to complement the new lipstick shade she just dropped. A true example of how one can easily incorporate contacts into their daily routine!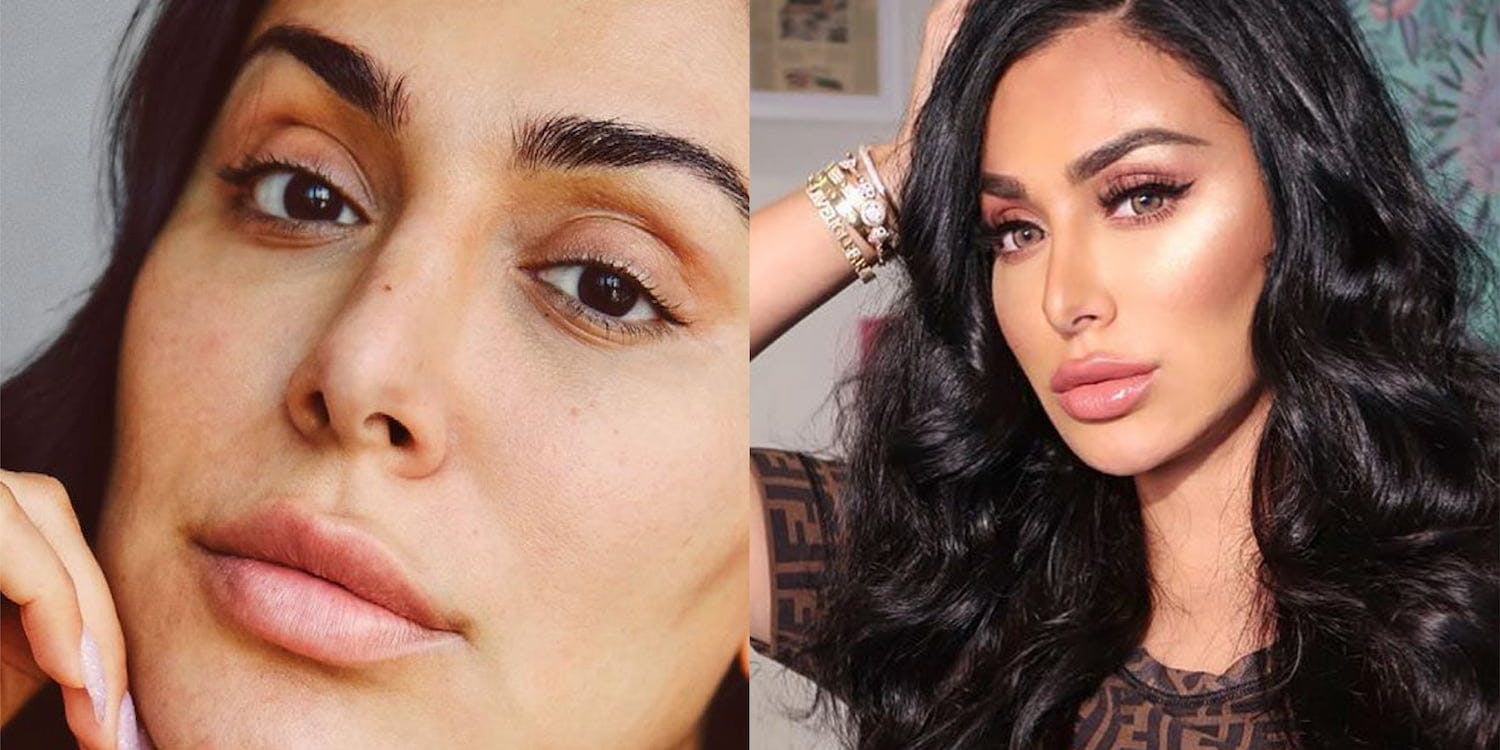 Source: Elle.com, @hudabeauty on Instagram
12. Kanye West
The rap mogul and high-end fashion designer, Kanye West himself have given in to the contact lenses craze. Spotted at Vogue's Met Gala that's hosted on the first Monday of May every year, Kanye West was seen rocking a pair of grey contact lenses that flawlessly complemented his white and grey attire.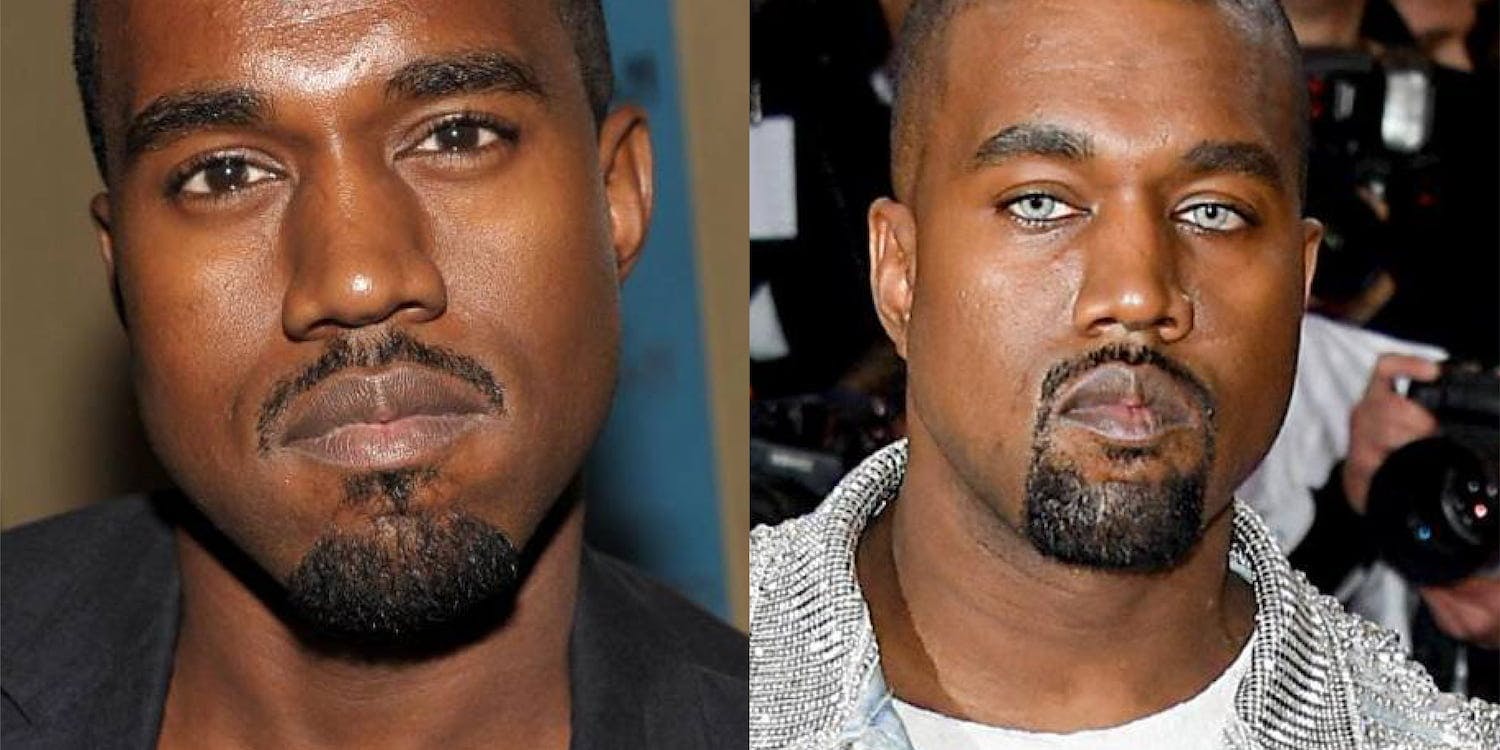 Source: Celebrityinside.com, GQ.com
13. Kim Kardashian 
Everybody's favourite (albeit controversial) reality star is always experimenting with new looks. With such a huge following every style she experiments with automatically becomes a huge trend and with her looks, it's hard to ask why wouldn't it? Kim K usually prefers nudes and browns, with an occasional preference to lighter, softer colours, even with her contact lenses.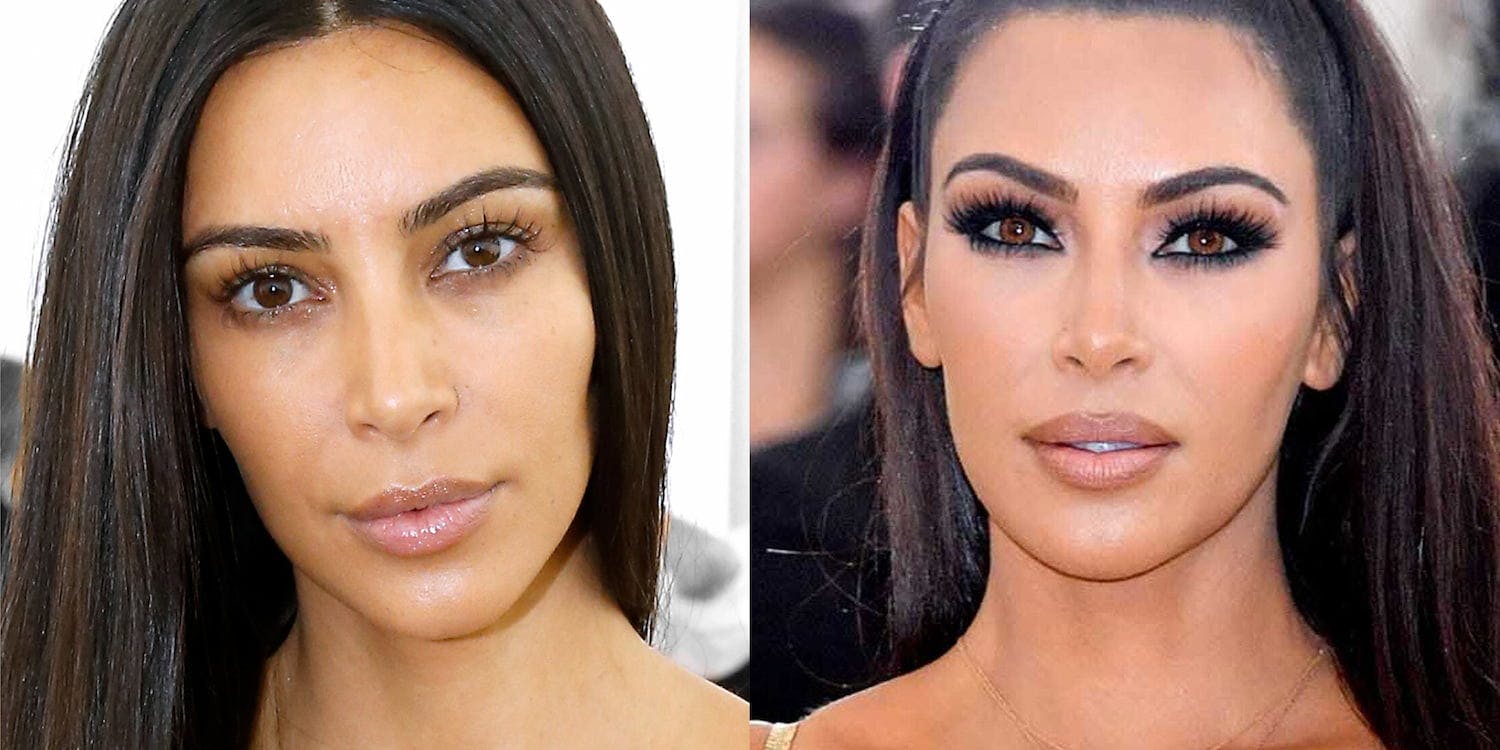 Source: Allure.com, People.com
14. Kylie Jenner
Kylie Jenner. The mere mention of her name will have you interested in whatever I'm are about to say. Miss Jenner is also one of the celebrities on my list who I know loves wearing coloured contact lenses, here seen wearing a greyish green shade in contrast to her natural hazel eyes!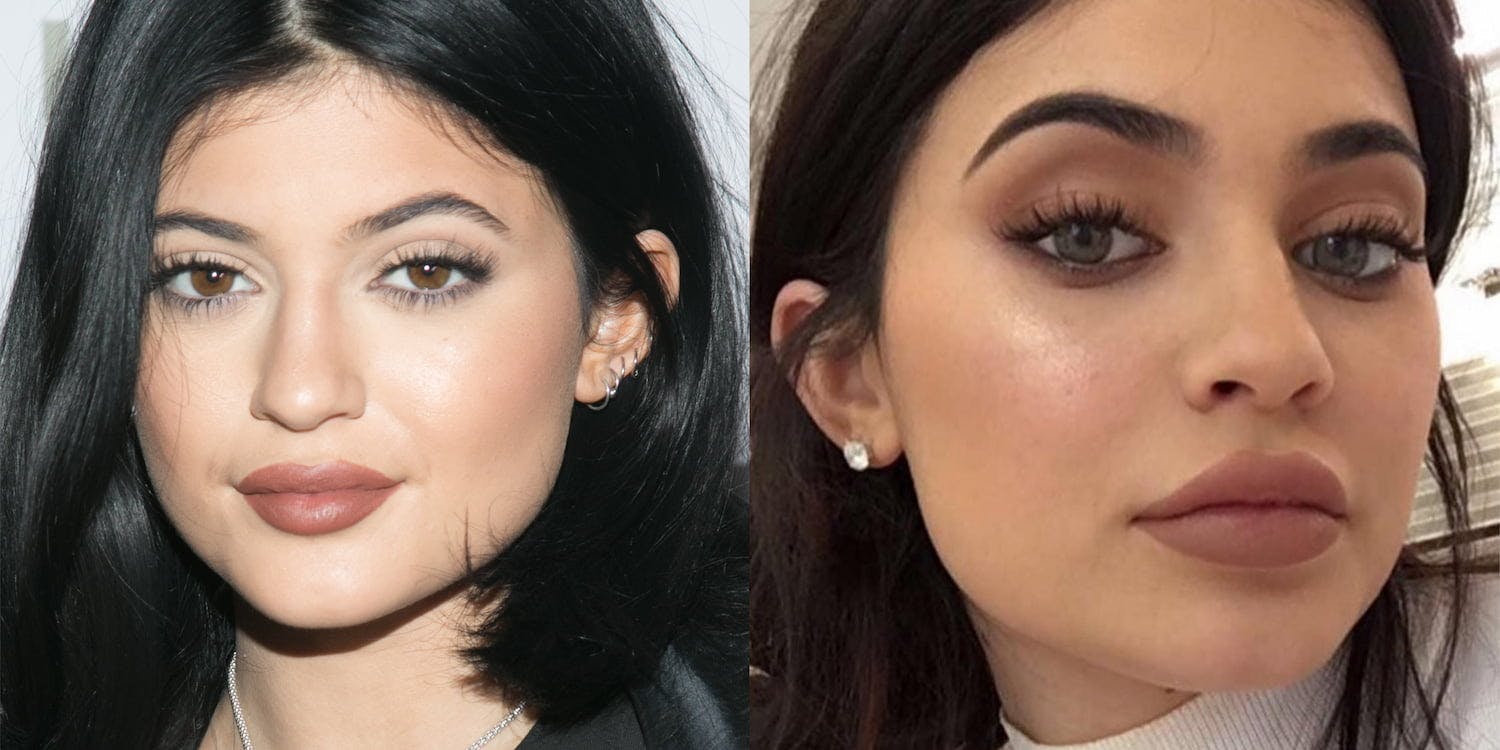 Source: StyleCaster.com, @kyliejenner on Instagram
14. Rihanna
To summarize, contacts lenses have been and will probably be one of the best accessories that one can wear to drastically change their look.
If you want to change something about your look, It is recommended that you start with your eyes!
Colourfuleye soft Contact Lenses are currently ruling the beauty market offering you the best-coloured contact lenses available. They come in the most natural-looking shades with a layered lens technology that will protect your eyes wherever you go! They are made to comfortably fit and complement any look you go for. 

The celebrities and influencers listed above are a testament that a little colour added to your eyes is not a bad eye-dia! Try them for yourself and let us know.
Congratulations! You've reached the end of this article.