Two Methods to Find Which is The Inside of Your Contact Lenses
It can be such an uncomfortably disgusting process when you're trying so hard to tell which is the inside of your colored contact lenses to wear them. You look at it, check it closely, and put it on. Darn! The wrong side!Painstaking, huh? How can it be that difficult! It's just like the whole world turns against you during the experience.

 
Wearing the colored contacts the wrong way can also cause eye irritations, which refers to feelings of dryness, itchiness, pain, or grittiness in the eye.
 
Here are the six life-saving methods for you if you're struggling in the above-mentioned situations.
 
It can be hard to distinguish when your prescription contact lenses are inside out or not. In this article, we would guide you to take a look at several easy methods to ensure your lenses are on the correct side every time you wear them.
 
Notice: always remember to wash your hands with antibacterial soap or hand wash,  then dry them with a clean towel before handling contact lenses.

Check the side look. Find an area with ample lights. Put the contact lens on your fingertip. Check the shape of the side profile of your lens. If the edges are pointing upwards, then you're good.

The taco test. 
Put your lens between the tips of your thumb and forefinger. Give it a gentle squeeze like you would fold it in between. While squeezing, check the edge of the soft contact lens. If the lens is pointing upwards and blend in a beautiful curve, then the lens is in the correct way. On the contrary, if it bends outwards towards in a disgusting shape, then your colored lens is inside out.

If you chose the right soft colored contact lenses for you, it'd amplify your beauty immediately like plastic surgery, or even better than plastic surgery after with the right make-up on. That's exactly the secret of those celebrities or Instagram beauties looks so pretty. Sistas & Bros, snap snap snap, go get one pair of the colored contact lenses and change your life right now!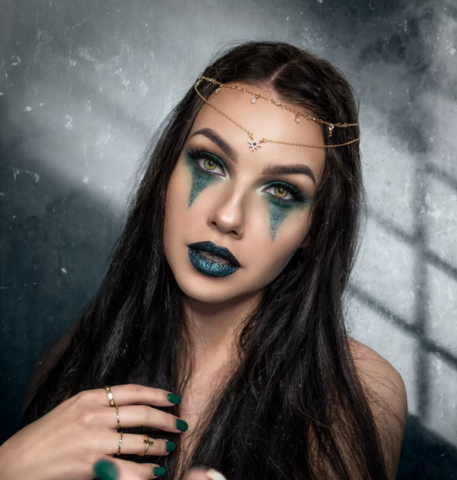 I would totally recommend the natural ones with less than 15mm width. But it's crucially important not be stingy with your contact lens solution, pay attention to the hand and eye sanitation and everything. Don't sacrifice your health over beauty, it's not worthy.
 
Check our natural collections here: https://colourfuleye.com/collections/natural-collection
There's cheap and high quality soft colored contact lenses from ColourfulEye that suits all eye colors. Enjoy!
 
Be Slay. Be beautiful. Be smart and kill them all!
---